7 Leading Facebook Feed Examples For Your Website
2021-05-20==================================2021-05-20========================May 20, 2021
The invention of social media platforms brought along golden opportunities for brands and businesses to promote their products and services.
Amongst all the social media platforms, Facebook is considered the oldest and most popular with a massive number of users.
Soon after its inception, marketers and brand owners started utilizing the platform by embedding their Facebook content on their websites. Now you must be wondering about the type of Facebook feed examples that are appropriate for embedding on your website.
Make your way till the end of the blog. As we have mentioned the various Facebook post examples that can be used by all brands and business owners for increasing their user engagement and brand reach. 
Facebook Post Examples on Websites
Collect, moderate, and display Facebook feed examples on your website
Try for free
Top 7 Examples For Embedding Facebook Feed On Websites
1. Facebook Page Feed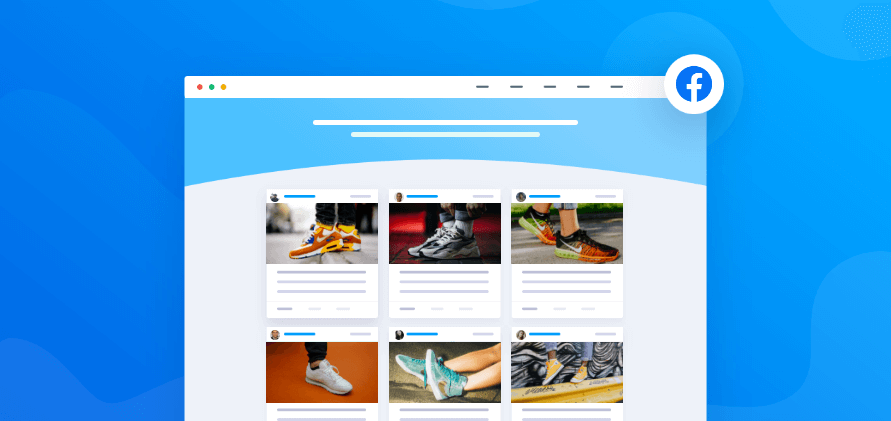 Facebook is an extremely active platform with over 1.84 billion daily active users. With such a large number of users, the quantity of per-day content on the platform also increases significantly.
If you have a good number of followers on Facebook and are maintaining a Facebook business page to increase your brand growth and visibility. Then you can add the Facebook feed examples of your business page on your website to increase the engagement and dwell time of your visitors. 
Moreover, if you are maintaining a blog, you can promote it easily on both mediums by adding and sharing links.
2. Facebook Profile Post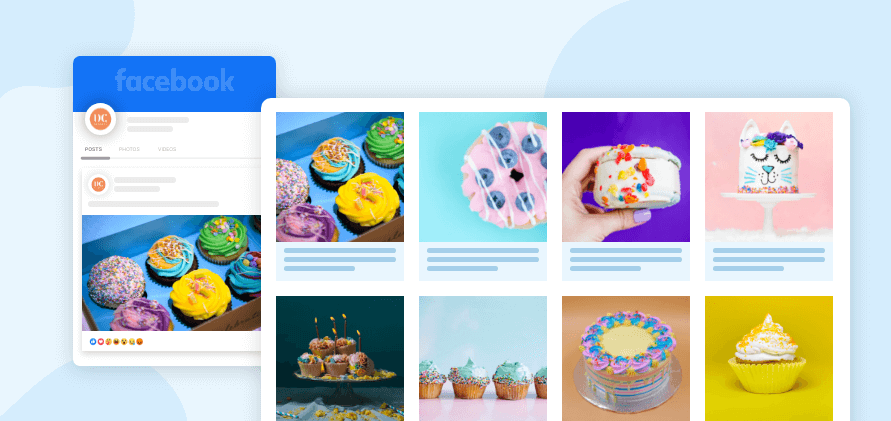 If you are a business owner, we are certain that you be using high-quality content, pictures, visuals, and designs to promote your business and to grab the attention of your potential customers.
By embedding the posts of your Facebook profile, you not only make your website more vibrant but also compel your website visitors to explore your website more.
People always tend to get attracted to visually appealing elements and your profile post content on your website will surely attract your audience more.
3. Facebook Album Feed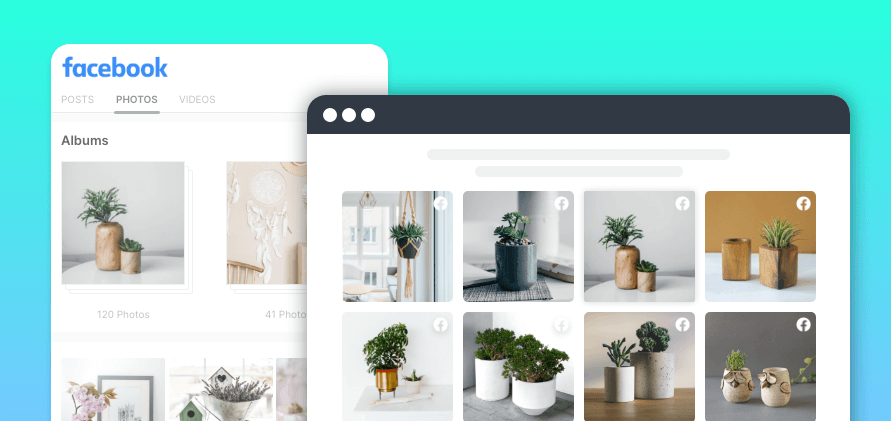 It is pretty amazing if you are already aware of the significance of adding photos to your website. But what if we tell you that embedding Facebook album feed on your website is an even more effective way to engage your audience? 
Using these Facebook post examples on your website has many benefits. First of all, it will make your website more categorized and organized and it will instill more curiosity in your visitors to go through your albums.
You can give your album a different yet appealing name. For example – if your brand is creating a new product, you can create an album and name it 'Perfection in the making'.
Such titles will make your potential customers curious and excited about your upcoming product.
4. Facebook Review Feed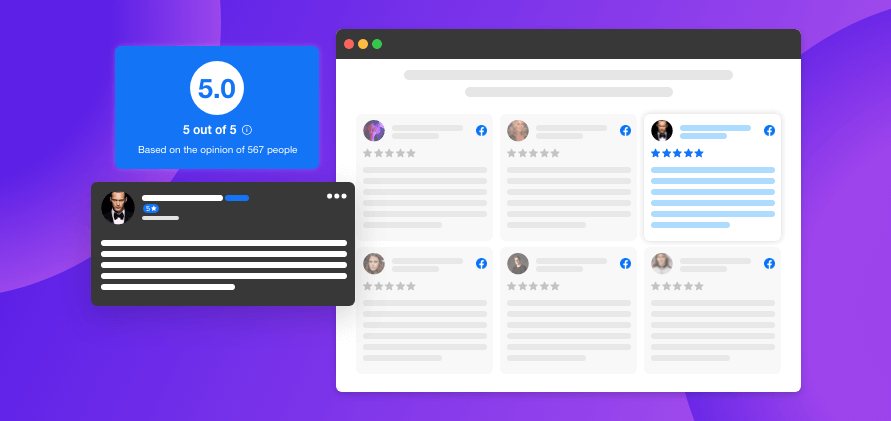 Positive reviews can build solid social proof of your brand. If your customers are enjoying your products and are publishing User-Generated content in the form of photos, videos, reviews, gifs, etc,. Then there is nothing more valuable than their content. 
User-Generated Content is the most result-driven, authentic, and genuine form of content, and embedding a Facebook review widget on website can help you gain the trust of your visitors since they would get encouraged to buy your product after reading the experience of other customers.
5. Page Mention Feed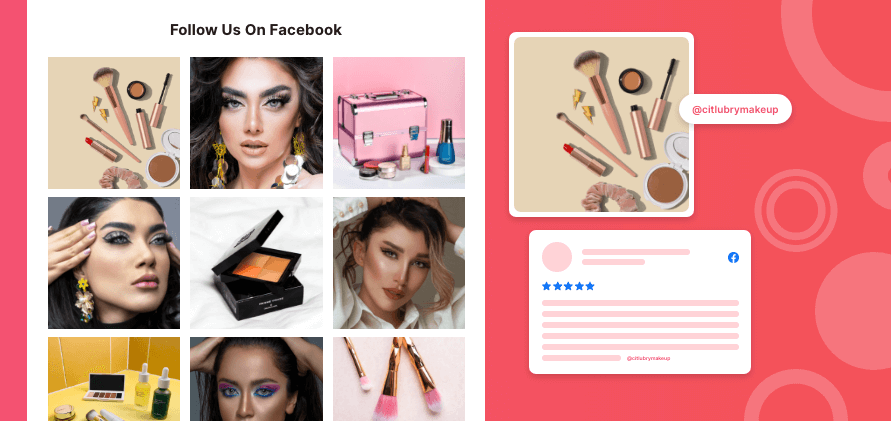 Another great Facebook post example is the mention feed. Here we are talking about the people who mention or tag your brand in their content.
This discloses the popularity of your brand and your level of engagement with your audience on Facebook.
If you have conducted a giveaway or campaign where you motivated others to mention your brand in their content. Then you can further utilize the content and publish it on your website to display your brand reach and popularity on Facebook. Mention feed when displayed on the website will increase your engagement on the website. There is a high chance that your website visitors turn into your Facebook followers. 

Amazing Themes To Make Your Facebook Feed More Attractive
After shedding light on the Facebook feed examples, we shall be telling you about how you can display the Facebook post to enhance the look and feel of your website by making the feed more attractive and engaging.
6. Display Facebook Feed Using Slideshow Theme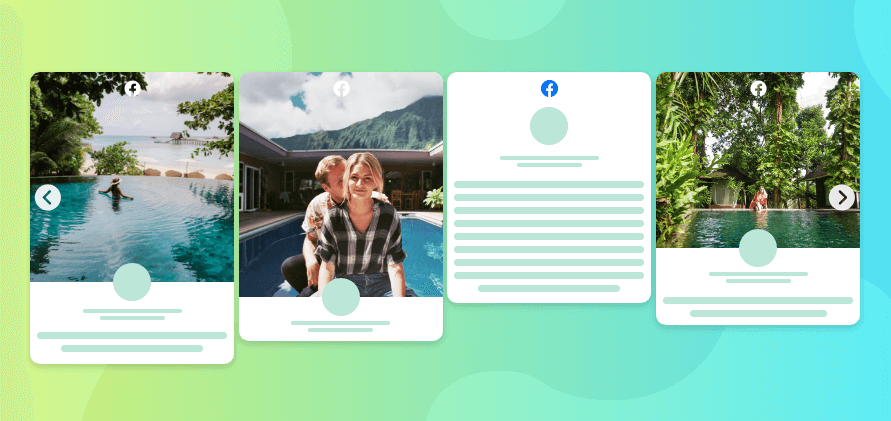 You can display the Facebook feed in a slideshow theme where all the posts and content will be displayed horizontally like a carousel in the form of a slideshow.
Displaying multiple feeds at the same time may be too overwhelming for your audience and the slideshow theme avoids any such situation. To make the website experience user-friendly, by displaying the slideshow theme, you will make the experience more interactive and engaging for your website visitors.
7. Integrate Facebook Feed As A Sidebar Widget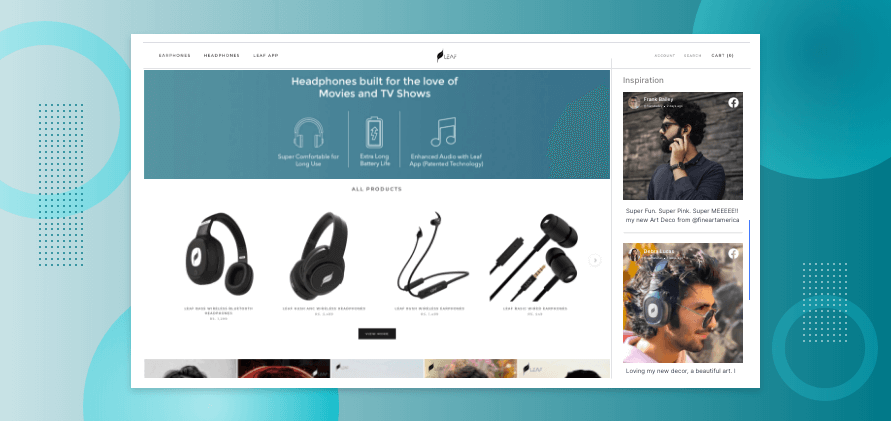 Using this theme, your Facebook feed can be displayed in the form of a sidebar widget. This theme has many advantages. Instead of displaying the widget on a particular webpage, you can use the Facebook widget for website on every page on the sidebar.
A sidebar widget is highly visible on the website and additionally can be used to promote any ongoing giveaway on Facebook. Any limited-time promotional deals or discounts, or display any real-time content. 
Closing Note
Embedding a Facebook feed on the website is one of the best and most effective ways to witness a boost in your user engagement. Build social proof, gain the faith of your potential customers, and grow your revenue while maximizing your profits. 
For utilizing the aforementioned Facebook post examples, you need a highly responsive embedding tool like Tagembed that can seamlessly collect, curate, and embed Facebook feed on your website.
Now that you are well acquainted with the examples and the perfect tool, what are you waiting for? Start embedding immediately or else you might fall behind your competitors!
Free Social Media Aggregator
Embed social feed from Facebook, YouTube, Instagram, Twitter on your website, like a PRO
No Credit Card Required
Free Social Media Aggregator
Embed social feed from Facebook, YouTube, Instagram, Twitter on your website, like a PRO
No Credit Card Required