High Paying Affiliate Program to Earn Hefty Commission
2022-07-13==================================2022-07-13========================July 13, 2022
"Making money is a hobby that will complement any other hobbies you have, beautifully" – Scott Alexender.
Are you looking for a passive income and are tired of finding trustworthy & best high paying affiliate programs? Don't worry; your search ends here. In this blog, we will discuss top most paying affiliate programs that provide hefty compensation and help you achieve your financial goals.
According to stats from Mediakix, 81% of brands worldwide use affiliate marketing programs. Moreover, statistics show that by 2022, the affiliate marketing industry is expected to reach an estimated worth of $12 billion. So we can say this is the right time to enter this endeavor. With so many programs in the market, it becomes challenging to identify the one that is genuine, trustworthy, and has the ability to sell. We understand this pain, and hence we have filtered some of the best top high paying recurring affiliate programs that qualify for the above-written characteristics and are also considered high payout affiliate companies programs. So, without further delays, let's get into it.
List of Best High Paying Affiliate Programs
Who doesn't like being part of high commission affiliate programs and getting a good income, right? Saving your time for looking at these programs, we have listed some of the handpicked programs below. Let's learn about them.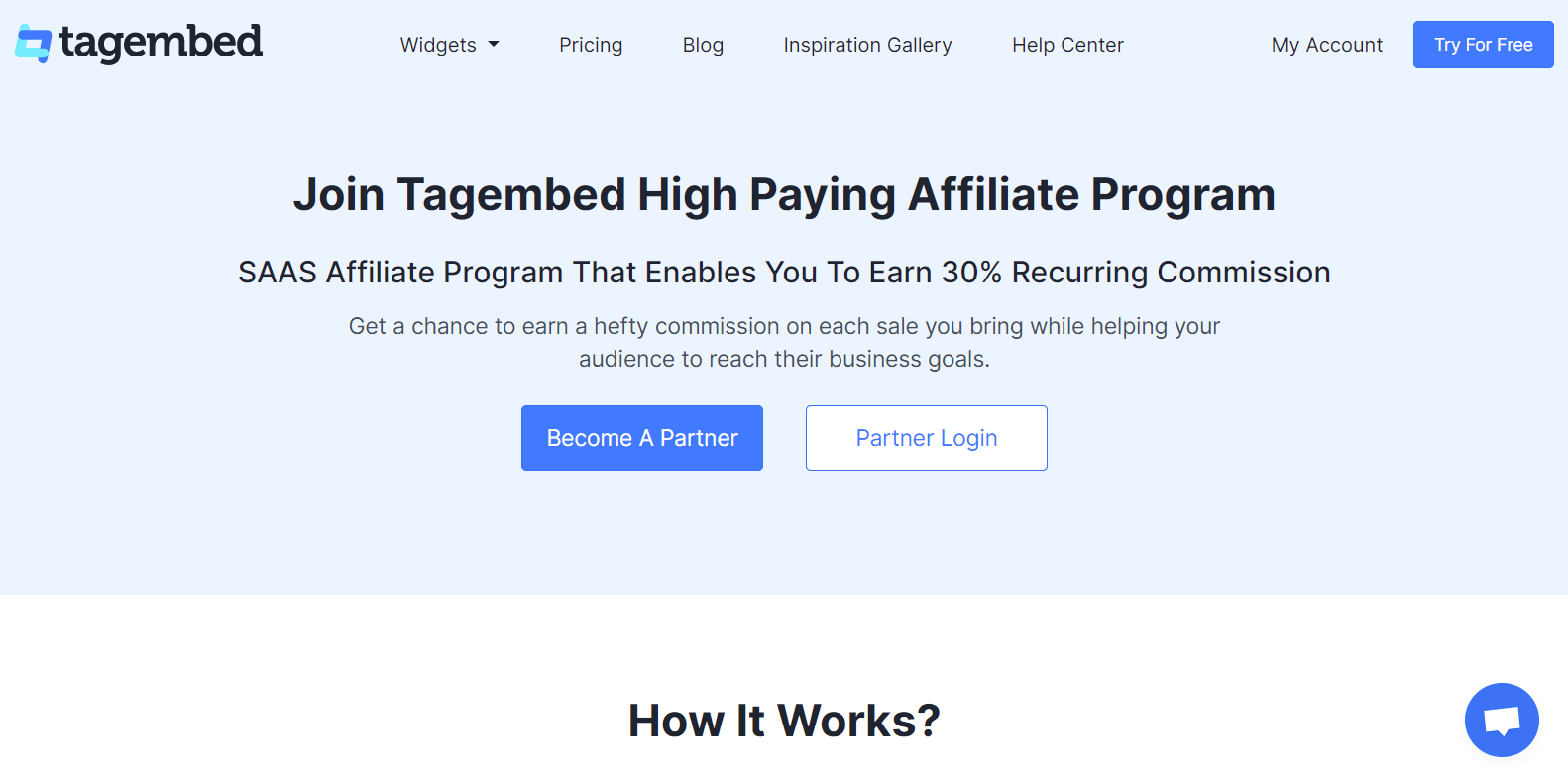 Tagembed is one of the prominent social media aggregator tool that helps users to collect social media feed from 20+ social media platforms. After collecting the content, it enables users to curate and customize the feed and then assist in displaying them on the website in a presentable manner. Additionally, the platform also provides the functionality to generate subtitles for the displayed content, making it more accessible to a wider audience.
In recent times you might have noticed that brands are emphasizing in having an attractive website, as it helps them to attract more consumers and have a rememberable online presence. Social media widget on website helps in this cause. Tagembed makes this whole embedding process simple and manageable. Moreover, the tool also offers some useful features that make this tool an ideal marketing tool.
The features include a customization feature, allowing users to personalize the widget as per their needs, moderation feature that allows you to remove the content from the widget and maintain the quality of the website: Custom CSS, custom CTA, analytics, and some of the other significant features from many.
Easy to-operate interface, useful features and pocket-friendly pricing plans makes it easily sellable. It is running a high-paying Saas affiliate program. The program promises a good commission and is trustworthy.
Commission Rate – 30% on Sale
Commission Type – Lifetime Recurring
Cookie Duration – 60 days
Payout Method – Stripe & Paypal
Start Embedding Social Media Feeds
Collect, Moderate, and Embed Social Media Feeds on Website
Try for free

We all know that communication plays a vital role for brands in the present scenario. It helps them to stay connected with their customers. And this is where this fantastic tool comes into play.
Moosend is an email marketing automation platform enabling marketers to create, automate, and personalize their newsletter templates with sophisticated tools. Apart from its email marketing capabilities, Moosend will boost your lead generation with its new landing page and subscription form builders. It is a best high paying affiliate program.
Commission Rate: Depends on how many paid accounts your contacts purchase using your affiliate link, with rates of up to 40%.
Commission Type: Lifetime Recurring.
Cookie Duration: 90 days
Payout Method: PayPal + Stripe + Wire Transfer
SocialBee is a social media management tool that empowers its users to share content across multiple social networks from one place. Using such a tool, you're able to set a posting schedule, have content shared as planned, and then analyze the performance of your accounts.
Commission Rate: 20% on Every Customer You Refer
Commission Type: Lifetime Recurring
Cookie Duration: 90 days
Payout Method: PayPal + Stripe

Jotform is an online form builder with a ton of features that allow you to create beautiful dynamic forms and surveys. Effective data collection and management are two of the most important parts of a reliable workflow for those dealing with data on a regular basis, and Jotform delivers on that.
Their high paying affiliate program earns you a generous one-year 30% commission for every subscriber you refer with your affiliate link. You'll also be provided with brand assets and a training package to help with promoting your link and reaching new potential subscribers. You can use their affiliate tracking template and signup forms to easily manage your program and their affiliate dashboard will be especially helpful for tracking your earnings and managing your links.
Commission Rate: 30% – the amount depending on the plan the subscriber went with
Commission Type: One-year commission
Cookie Duration: 60 days
Payout Method: PayPal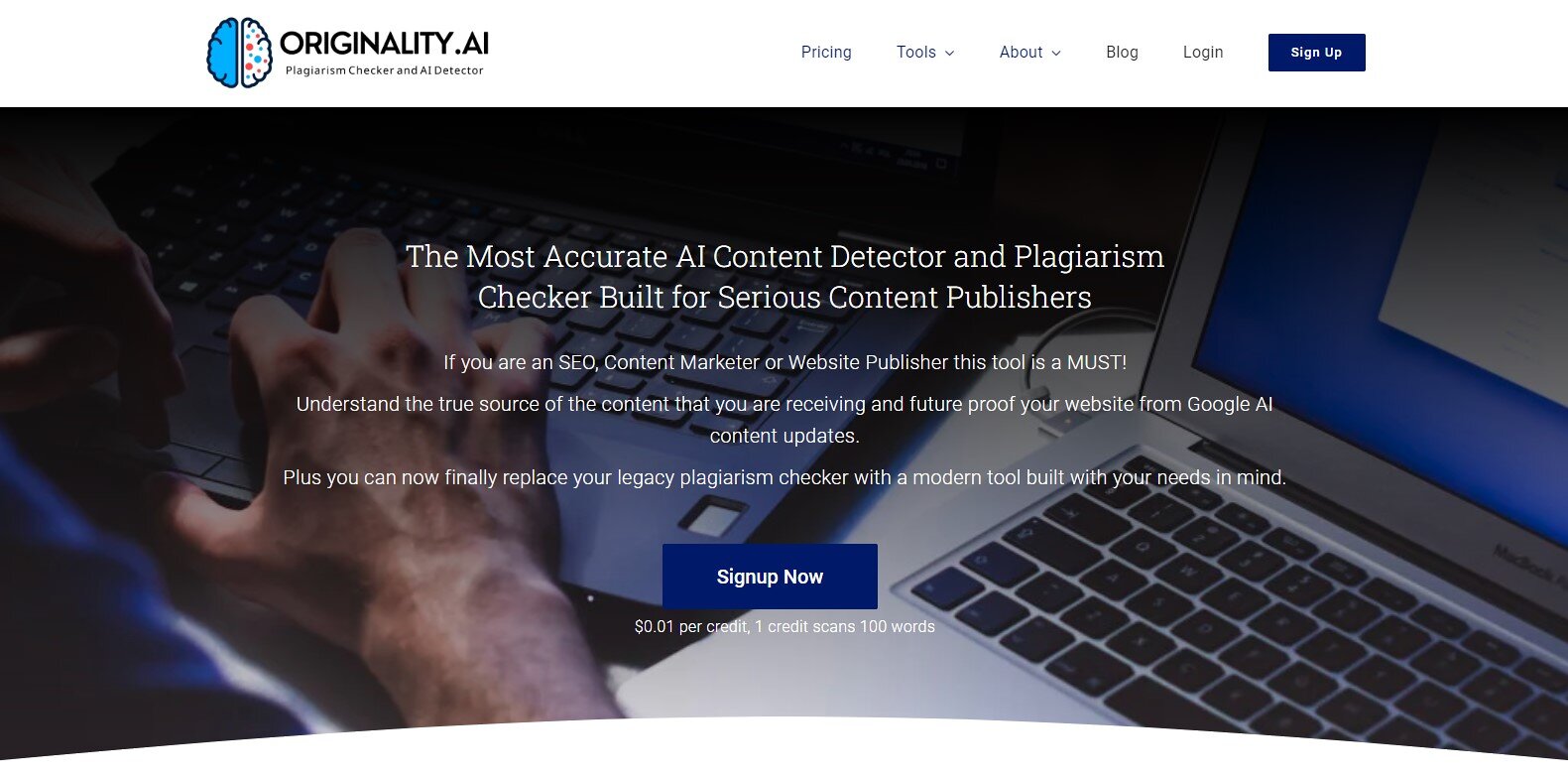 Known for being the best AI detection and plagiarism checking solution for content marketers and SEO professionals. Originality.ai also has a great highly paid affiliate program (only tool that has one) offering a 25% lifetime recurring commission.
Due to the rise of tools like ChatGPT and Jasper mentioned on this page it is critical that businesses know when AI is being used and also know when it is not being use.
The decision on when to use AI generated content on your website should be up to you and not a writer.
Commission Rate: 25%
Commission Type: Lifetime Recurring
Cookie Duration: 60 days
Payout Method: PayPal
While having communication is crucial, making and maintaining connections with people and other brands are equally important. The previous tool helps you with email, and this tool helps you with finding email addresses from domains and companies.
The custom software development services will help you expand your contact list and verify the deliverability of any email address you desire. The high paying affiliate program of the tool gives you a 30% recurring commission for first-year or up to12 invoices, whichever comes first.
Hunter.io is a fantastic software that can be considered a great addition to any marketing stack. This makes it an easily sellable product and hence you can take away some hefty commission from the its affiliate marketing program.
Commission Rate: 30% recurring for first 12 months
Commission Type: Recurring for up to 12 invoices or 1st year, whichever comes first
Cookie Duration: 30 days
Payout Method: Paypal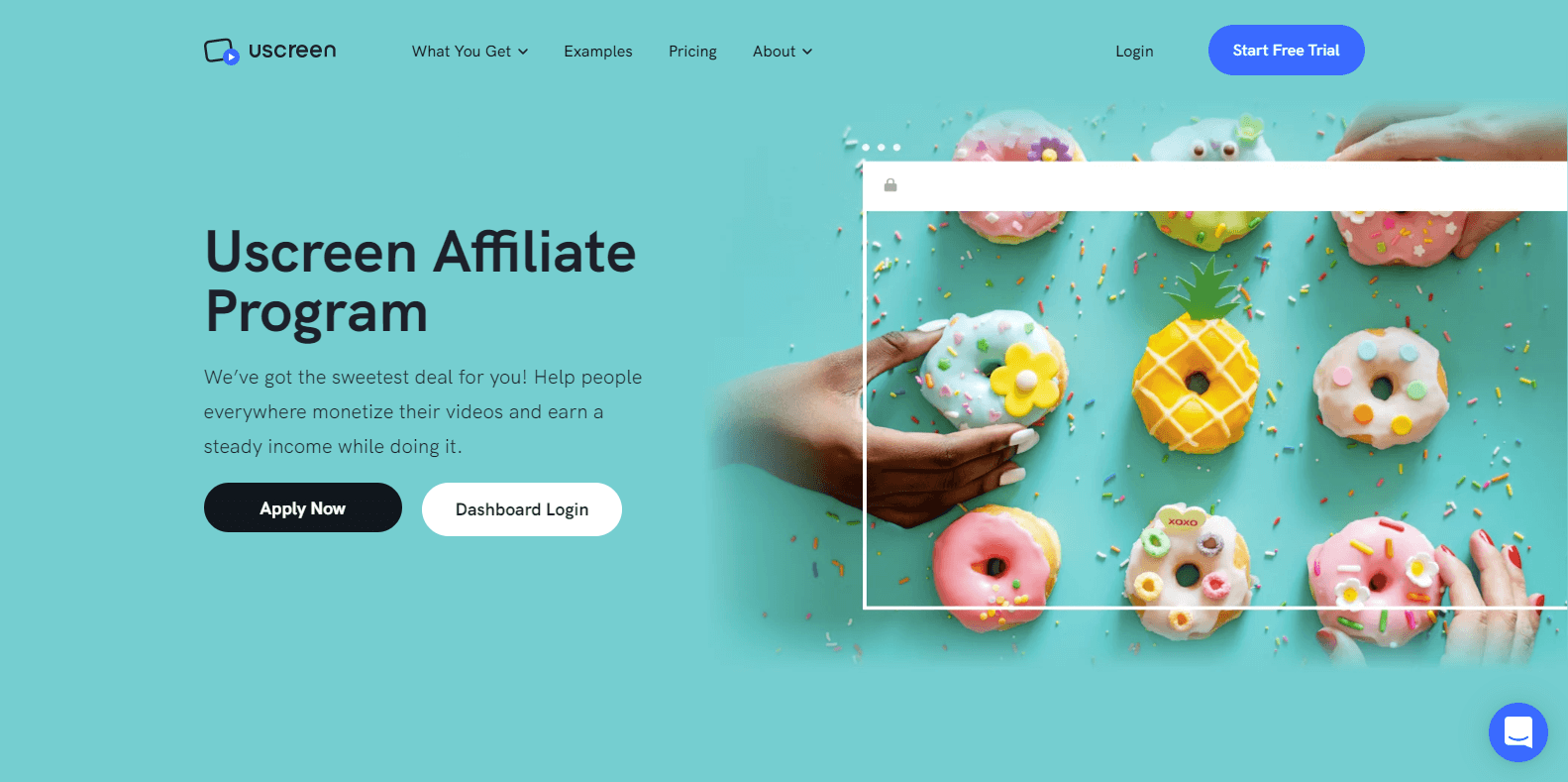 We all know the power and influence of video content. It helps uploaders to express beautifully and also keeps the viewer hooked. Moreover, video content also stays fresh in the visitors' minds, making it easier for the uploader to stay relevant.
With such a need of video content, brands are now looking to monetize their video content. And this is where the screen comes to the rescue. Uscreen is an all-in-one video monetization platform that helps brands by enabling them to monetize their videos online. One of the positives of the tool which makes it sellable, is that Uscreen platform supports video on demand (VOD), live streaming, as well as over-the-top (OTT) mobile and TV apps. With compatibility with such variety, it stands as one of the most prominent tools in its industry. Also, It is the highest paying affiliate program. The plans starting from $99/month make the tool attractive to consumers.
Commission Rate: 20% recurring commission for all new customers who stay active past the trial period.
Commission Type: Lifetime Recurring
Cookie Duration: 60 days
Payout Method: PayPal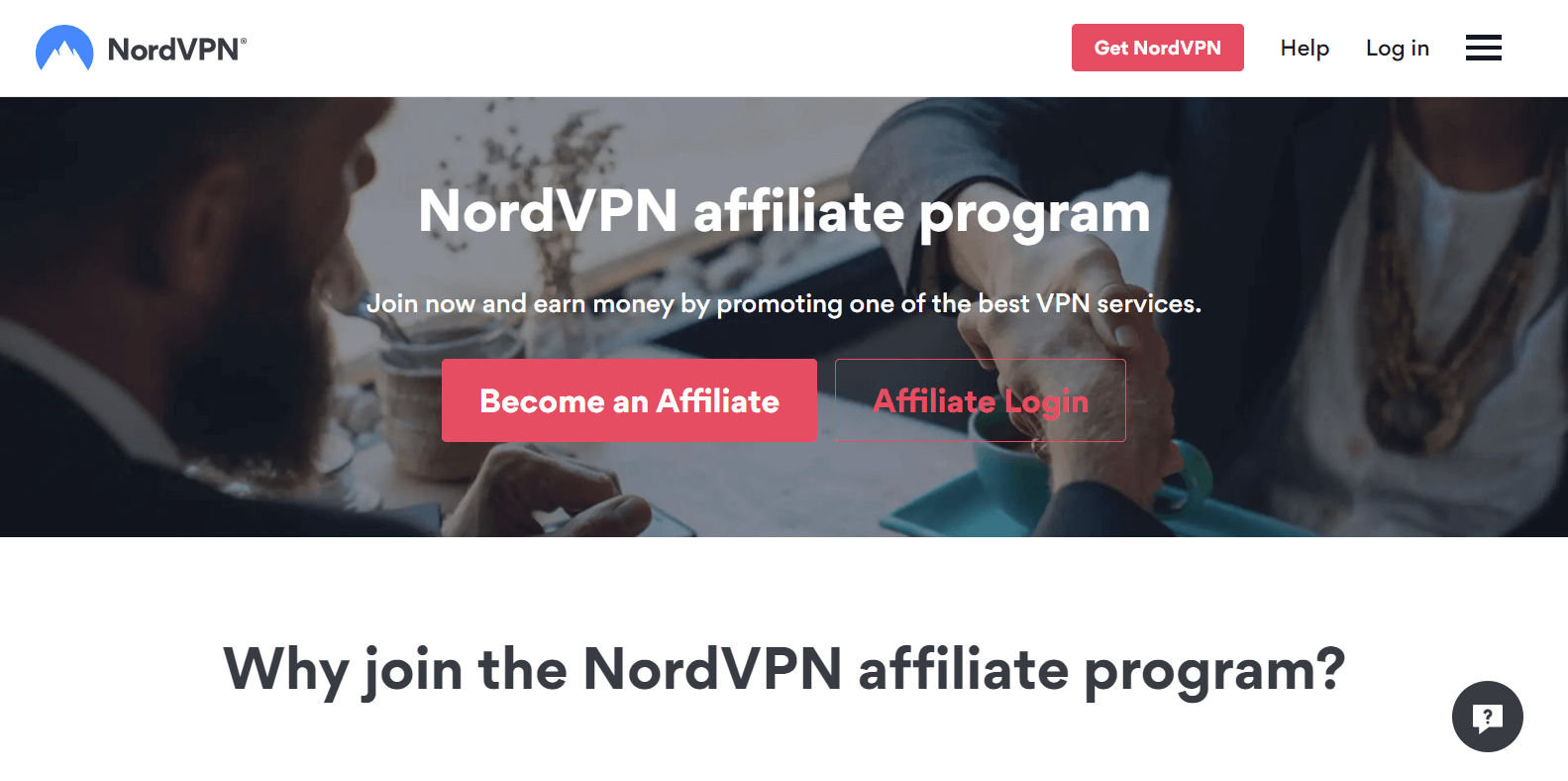 You might have heard about NordVPN. NordVPN is among the most prominent names that make using public Wi-Fi and accessing personal as well as work accounts safer. In this age of the internet, cyber security is one of the most critical needs for individuals and businesses.
In simple words, we all would like to agree that neither us nor anyone likes to be watched or tracked. Even if we have nothing to hide, we would like to avoid being tracked or monitored. And this is where NordVPN comes into play, and the tool steps up your privacy game. How does it help? – According to the tool – "When you're browsing through a VPN, your traffic is encrypted so no one can see what you do online.:
The tool also provides some valuable features such as secure internet, block malware, allows connecting with up to 6 devices, data protection and more. NordVPN's affiliate program is one of the best high paying affiliate program and most trustworthy program in the market.
Commission Rate: 40% on new sign-up and 30% for every new renewal
Commission Type: Renewal Recurring
Cookie Duration: 30 days
Payout Method: Paypal, Wire transfer
As we mentioned about VPN and cyber security, it must be a crime if we don't mention about CyberGhost and its affiliate marketing program. CyberGhost is a user-friendly, tool-packed VPN provider that helps you to sweeten your browsing adventure. CyberGhost is known for having a configurable Windows client and reliable performance. Another good aspect of this tool is that it runs automatically when launching specific applications.
Talking about its affiliate marketing program, CyberGhost is well known as best high paying affiliate program because it has one of the fastest payouts in the industry. And what makes it fantastic is that its commission can reach up to 100%. Yes, you read that right, its commission can reach up to 100%. Also, the tool follows a performance-based commission model that you can discuss with your affiliate partner.
Commission Rate: Up to 100% on each sale
Commission Type: Flat and performance-based
Cookie Duration: 45 days
Payment Method: PayPal, Wire transfer, Direct Deposit
With eCommerce trend catching up with the pace, businesses are turning this easy method to run and operate and often look for software that helps them in this cause. BigCommerce is one of the behemoths in this industry. It is a huge platform that provides software as per service, including online store creation, search engine optimization, hosting, marketing, and more. In short, it is a one-stop solution for brands registering their online presence.
Like the tools mentioned above, BigCommerce also provides some useful features that help the brands in the long run. These features include analytics and customization features. It runs its own SaaS high payout affiliate program, which is one considered one of the most trusted and top highest paid affiliate programs.
Commission Rate: 200% for every new referral. And $1,500 per enterprise customer
Commission Type: Flat
Cookie Duration: 90 days
Payout Method: N/D
Wix is another amazing tool that helps you to build an eCommerce store for your business. It helps build the store and enables users to customize it and add advanced features. The tool is straightforward to use and does not demand to have technical knowledge or expertise.
The platform's drag and drop builder eases your process of building an online store and also gives you all the creative freedom to make an attractive-looking store. That means, consumers can build their online store the way they want and make it alluring. Wix runs an affiliate marketing program that provides a flat commission rate. As brands are leaning towards having an online presence, this product is easily sellable.
Commission Rate and Type: $100/ for every contact that purchases a Premium plan
Commission Type: Flat
Cookie Duration: 30 days
Payout Method: Wire transfer (other methods in Wix's discretion)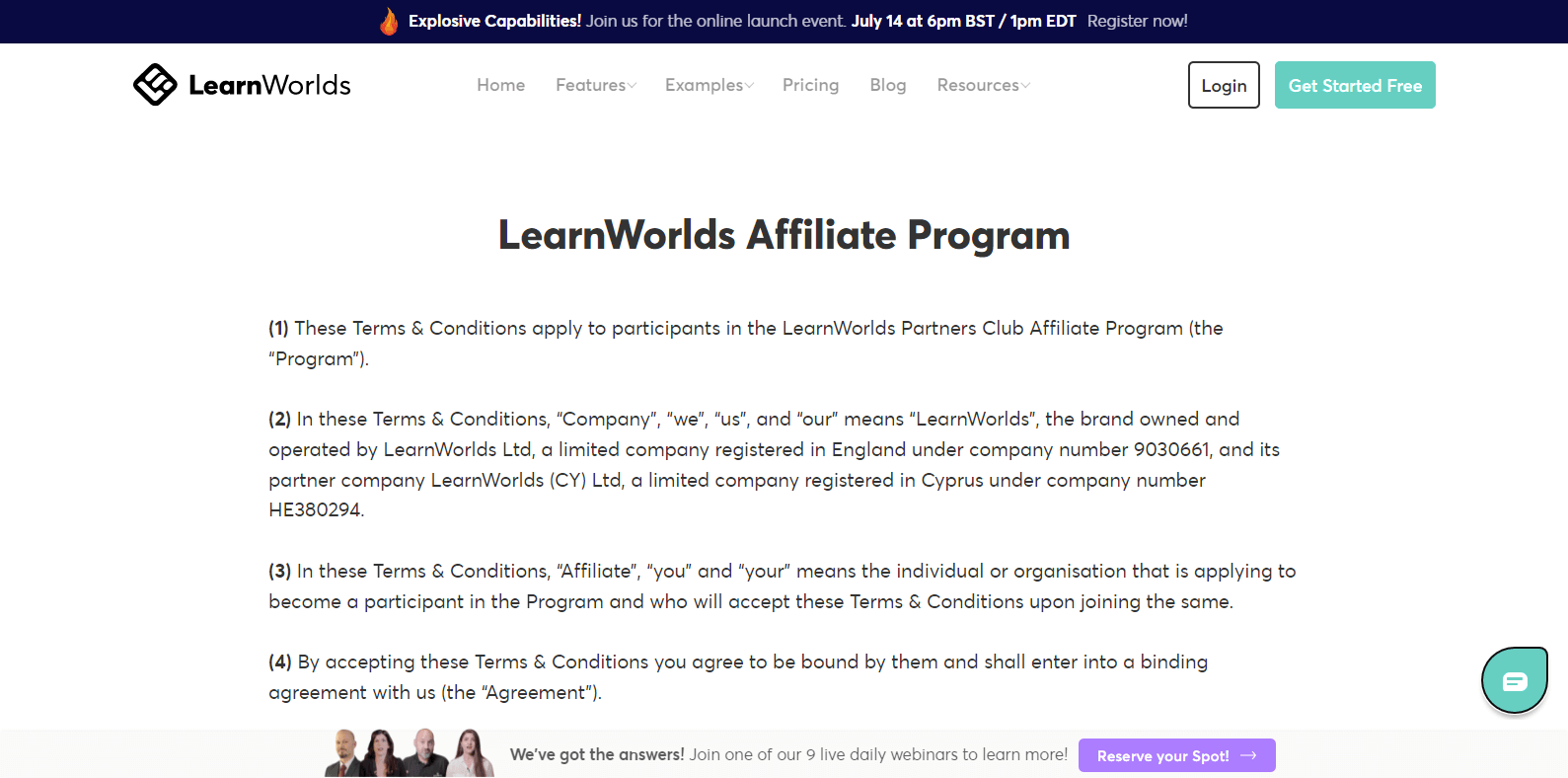 We all know that due to ease of internet usage and recent happenings, online classes and online courses witnessed a great hype in their demand. With people finding comfort with online courses and classes, finding customers for this industry is as easy as it gets.
LearnWorlds is a fabulous tool that enables you to craft, sell, and promote your online courses to the audience. The tool's functioning is pretty simple – when customers sign up, the software equips them with beautiful themes and interactive tools that help them create and sell online courses from their own website. It is also known for its top paying affiliate program which is one of the best in the industry, with a recurring lifetime commission of 25%.
Commission Rate: 25%
Commission Type: Lifetime Recurring
Cookie Duration: 60 days
Payout Method: PayPal
Content is the king and in the future. In today's world, the need for content is witnessing an all-time high, and with the look of it, it is less likely to fade in the near future. Jasper.ai claims itself as the future of writing. Whether it's blogs, Google Ads, Facebook Ads, or even emails, the tool helps in all.
The tool is also known for its best high paying affiliate program. You can easily join its affiliate program, and the tool will provide you with a unique referral link; you can share this link to your connections and every month your referral subscription renews, you'll can get a 30% recurring commission for life.
Commission Rate: 30% commission every month. Depending on their plan, That means you can earn between $9/mo-$299 monthly per customer for life.
Commission Type: Lifetime Recurring
Cookie Duration: 30 days
Payout Method: PayPal
So, there you have it, 10 best highest paying affiliate programs you can trust and expect great returns. Also, as per recent market trends, these programs are easily sellable, and you can expect to earn great commissions. So what are you waiting for? Join these programs now, and reach your financial goals.
But as there are enormous programs available in the market, it is vital to keep in mind some of the tips for choosing an appropriate one, and here are some tips for that.
How to Choose the Right Affiliate Marketing Program
For your comfort, we have listed some simple tips you can consider while selecting a best paying affiliate marketing program you think you can associate with.
1. Be wise while choosing an affiliate marketing program
We understand that the ultimate goal for joining an SaaS affiliate program is to earn commission and profits. But in pursuit of achieving that goal, don't forget to be wise. That means choose a program that you think is worth selling and provides a great help to customers. Remember that it is a duty to keep customers happy and satisfied, so make sure that your affiliate marketing program brings a positive change and impact on ultimate users.
2. Understand your audience
While selling a product or service, it is crucial to understand your audience. That means while selling your product, make sure that is important to your customer. And it does not end here, to understand the audience, even more, make sure you maintain communication with them.
3. Work with a reliable partner
This can be termed one of the most essential tips for choosing an appropriate best affiliate marketing program. So, when choosing an affiliate program, ensure your partner is a trusted source. That means the tool or the brand you are associating with should have some credibility. Double-check on the brand and ensure that you don't fall prey to any fake affiliate program or associate yourself with any scam or fraud.
Over to You…
This is it; these are some of the best high paying affiliate programs that helps you in achieving your financial goals and promise to provide some hefty commissions. Over to you now, choose the programs you think are comfortable with, and you can make enough money from the clients. As we all know that affiliate marketing industry is at a boom, and by the look of it, it doesn't seems like this trend will be ending soon. So what are you waiting for? Look for these programs, and join the referral programs now.
Free Social Media Aggregator
Embed social feed from Facebook, YouTube, Instagram, Twitter on your website, like a PRO
No Credit Card Required
Free Social Media Aggregator
Embed social feed from Facebook, YouTube, Instagram, Twitter on your website, like a PRO
No Credit Card Required