The SEO Power Of Google Reviews (A Deep Dive)
2023-11-03==================================2023-11-03========================November 3, 2023
When looking at how your business ranks in search engine results pages (SERPs), many factors come into play.
From on-page optimization to backlinks, everything you do can affect where your website appears in search results.
However, one factor that many businesses overlook is Google Reviews.
At the same time, it may seem like a small part of your online image, but a strong presence in Google Reviews can have a significant impact on your business's SEO, brand identity, and customer engagement.
In this guide, we'll talk about how Google Reviews work, why they're important, how to manage them, and how they can benefit your business's SEO efforts.
What are Google Reviews?
Google Reviews are an important form of user-generated content that permits customers to express their experiences with your business. 
These reviews are openly accessible to anyone searching for your business on Google, and they can impact the choices made by those searchers.
Google Reviews play a vital role within Google My Business, a no-cost tool that empowers business owners to oversee and enhance their online business listings.
Why Are Google Reviews Important?
Google Reviews are important because they help to build trust with potential customers. When a person searches for a local business on Google, the search engine provides the most relevant and trustworthy results.
Add Google Reviews are an excellent indication of what people think about your business.
BrightLocal's 2020 Local Consumer Review Survey found that 92% of people read online reviews, and 88% trust them as much as personal recommendations.
On the business side, Google Reviews can influence your ranking in local search results. According to Local SEO Guide's Local Search Ranking Factors report, review signals (like the quantity and quality of your reviews) account for around 15% of how search engines rank your local business.
Google Reviews can also help businesses to learn about their customers' needs and preferences.
Reviews offer valuable feedback businesses can use to improve their services, products, and overall customer experience. Not only that, but customer interactions on reviews can drive deeper engagement with your brand.
According to a study by Harvard Business Review, replying to customer reviews can increase customer advocacy by 12%.
It's clear that responding to reviews helps to build trust with customers and contributes to a better customer experience overall.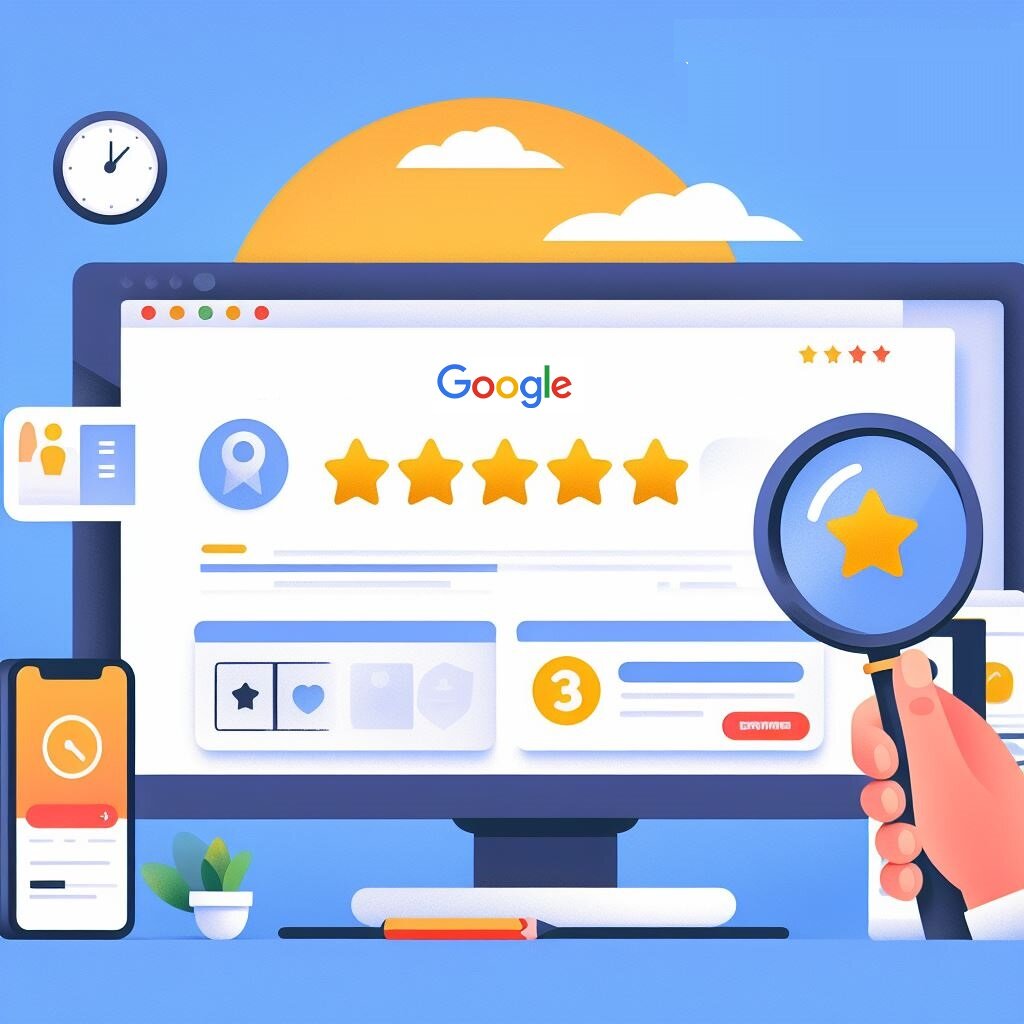 How Do You Manage Google Reviews?
Before we dive into the SEO benefits of Google Reviews, let's talk about how to manage them. Google My Business offers a way for business owners to manage their reviews. Here are some tips on how to handle your reviews here:
a). Monitor your reviews
This is the first and most crucial step to managing reviews. Check your Google My Business dashboard frequently to watch new reviews.
b). Respond to reviews
Responding to reviews, both negative & positive, helps to build trust with customers and contributes to a better customer experience overall.
c). Encourage reviews from customers
Consider setting up an email campaign, social media campaign, or window placards to remind your satisfied customers to leave a review for you on Google.
Amazing Benefits Of Google Reviews For SEO
We've seen why Google Reviews and learned how to manage them. Here are some of how online reviews can benefit SEO:
1). Improve Google search ranking
Google's algorithm considers the quantity and quality of reviews when determining search engine rankings.
This means that by having many positive reviews, your brand or business is more likely to appear at the top of search results for relevant keywords.
According to Moz, online reviews account for about 10% of how Google and other major search engines decide to rank search results.
2). Local Visibility
For businesses with a physical location, Google Reviews are even more critical for local visibility. When someone searches for a local business, Google pulls up a list of relevant businesses.
The more reviews you have, the more likely Google will show your listing at the top.
In fact, according to a study by local SEO agency BrightLocal, the quantity and quality of Google reviews are the most critical factors for successfully ranking your local business in 2020.
3). Increased click-through rates
Not only do Google Reviews impact your search ranking, but they can also increase click-through rates on your website.
When customers see positive reviews of your business on your Google My Business page, they are likelier to click on your website to learn more.
4). Enhanced customer engagement
Google Reviews can be a great way to engage with your customers and build brand loyalty.
By responding to positive and negative reviews, you show customers that you value their opinions and are dedicated to providing excellent customer service.
This can build trust with your audience and encourage them to leave even more positive reviews.
5). Reinforced local presence
Positive reviews can reinforce your local presence by getting people talking about your business and referring others.
For example, suppose a customer searches for a local restaurant and sees positive reviews of your business on Google.
In that case, they are more likely to choose your restaurant over others in the area.
6). Keyword optimization
When customers leave reviews on your Google My Business page, they often use specific keywords related to their experience.
These long-tail keywords can boost your website's visibility for relevant search queries.
According to Moz's research, long-tail keywords account for 70% of all web searches. It's clear that responding to reviews helps to build trust with customers and contributes to a better customer experience overall. Additionally, using Google reviews scraper can provide valuable insights into customer expectations and help with market research and competitive analysis efforts.
7). Social proof and customer conversions
Positive Google Reviews act as social proof, influencing potential customers to pick your business over competitors.
According to a study by Spiegel Research Center, products with reviews have a 270% higher chance of being purchased than those without.
This highlights the impact of reviews on customer conversions.
8). Improved credibility and trust
Many positive Google Reviews can significantly increase your business's credibility and trustworthiness.
According to a survey by BrightLocal, businesses with at least 3.5 stars on Google My Business are 42% more likely to be considered reputable.
9). Google's review snippets
Google sometimes displays review snippets in search results, highlighting positive customer feedback below your website's meta description.
These snippets can significantly increase click-through rates. According to a study by Blue Nile Research, web pages with review snippets have a 17% higher CTR than those without.
10). Mobile search implications
With the growing dominance of mobile search, Google Reviews holds even more significance.
According to Google, 76% of people who conduct a local search on their phones visit a related business within 24 hours.
Therefore, having positive Google Reviews can drive local customers to your business quickly.
Wrapping Up!
Google Reviews are a powerful way to enhance SEO efforts, boost visibility, and improve brand credibility.
As businesses manage online reputations, Google reviews are becoming a vital component of that effort.
By encouraging satisfied users & consumers to leave reviews, responding to reviews, and continuously monitoring and improving online reputations, businesses can reap the full benefits of Google Reviews and its impact on their SEO efforts.
Remember that you can benefit from Google reviews most when they're authentic. Encourage satisfied customers to leave a review, provide excellent customer service to keep positive ones coming, and respond promptly to concerns to show your commitment to customer satisfaction.
Ultimately, it all comes back to providing excellent customer experiences that create loyal customers and encourage them to share their experiences.
Free Social Media Aggregator
Embed social feed from Facebook, YouTube, Instagram, Twitter on your website, like a PRO
No Credit Card Required