Social Media Marketing Ideas for Holiday Season
Do you feel that vibe? Do you feel that spark of excitement in the atmosphere? And all this great joy, colors, and fun of the fair simply means the holiday season is here. With such delight in the atmosphere, it's time to adapt to this energy and utilize the opportunity to grow some brand awareness.
Opting to dress fancy and show up at customer's door to display product catalog – we can all agree would be a bad idea. And to avoid that embarrassment and awkwardness, we have social media platforms that thrive on connecting and engaging the audience. Therefore we bring to you some of the amazing social media marketing strategies you can use for this holiday season.
Amazing Social Media Marketing Ideas for Holiday Season
1. Bring Out Visuals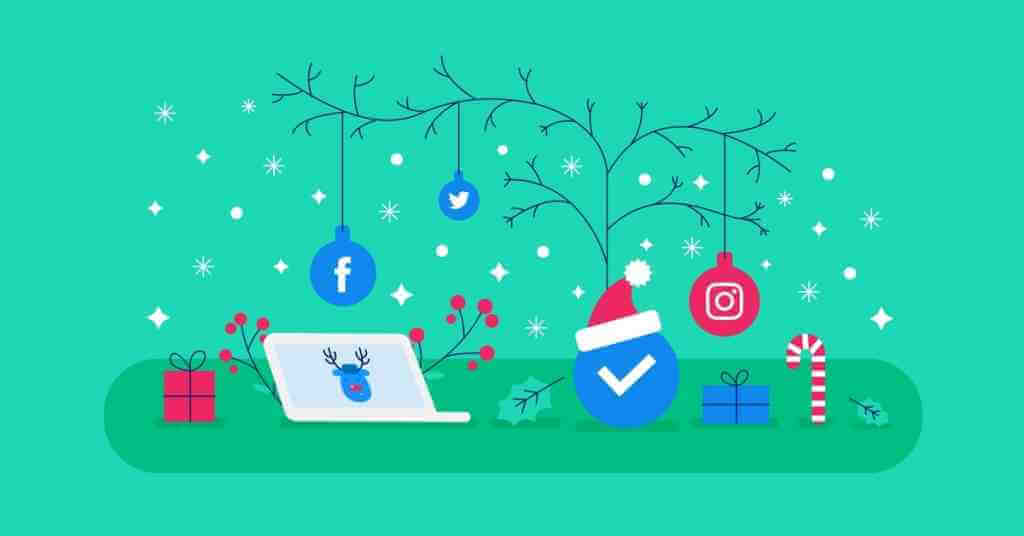 People tend to spend more time on social media platforms during the holiday season. Strike the iron when it is hot, they say. So it's time to bring out one of the key weapons of the marketer's arsenal – visual-based media. We all know how effective visual-based content can be. They not only attract the audience but also help to spread the message more expressively.
So, you can prepare images, videos, and GIFs according to the occasion and start posting them to engage and entertain your audience. But make sure that you are well prepared for the occasion, you shouldn't wait for that particular day of the occasion. Instead, you start posting well in advance and create hype.
For example, Thanksgiving falls on the 4th Thursday in November, so you can start preparing yourself from the week before. And start posting images or videos consisting of thanking notes for your followers or customers. You can even use quotes from famous personalities to bring up engagement. Or you can also use some Thanksgiving puns on your images/videos to bring a fun element – and here is one for you(Don't expect us to be as witty as Dave chappel or Jerry Seinfeld, but here is one for you, as an additional tip)- "In pie, we crust."
Likewise, you can continue this pattern of posting according to the occasion like – Day after Thanksgiving, Christmas, Boxing Day, New Year's eve, etc.
2. Update Your Profile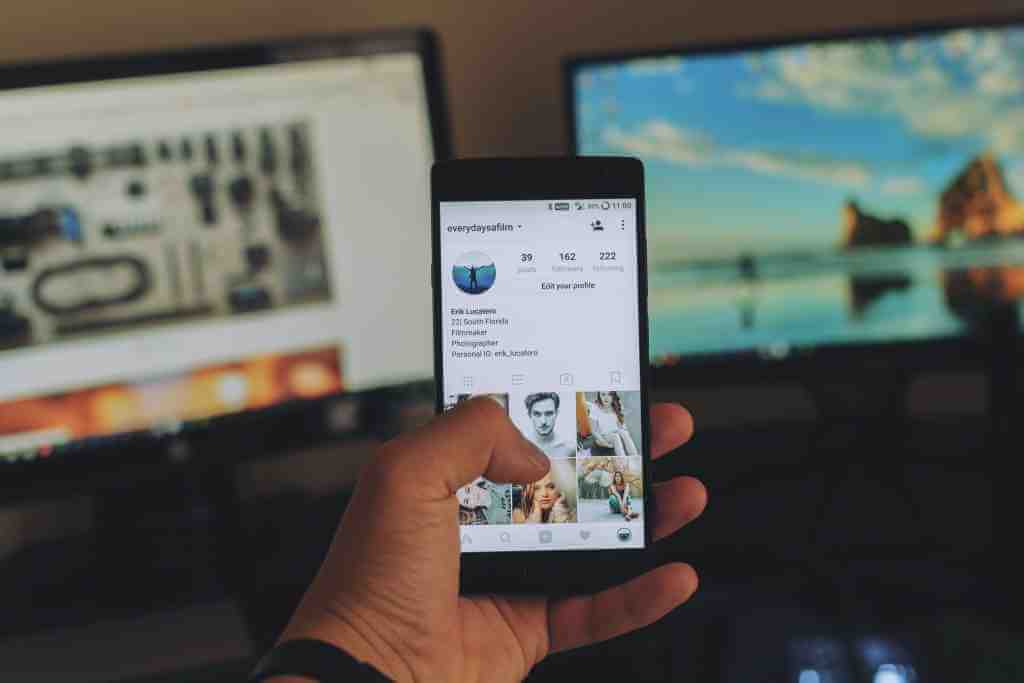 Social media users would likely notice your profile initially, so try to make your first impression as the best impression. And how can you do it? – By updating your profile according to the festival.
Let's take Christmas, for example – you can update your brand's profile picture or cover picture with Christmas-inspired texts and visuals. You can highlight special Christmas offers on display and cover images to attract more customers. Or you can even upload display pictures as a countdown for Christmas. Lets say YouTube profile picture, you can add festive elements and colors in the picture to make it more appealing and in line with the holiday season
3. Use The Story Feature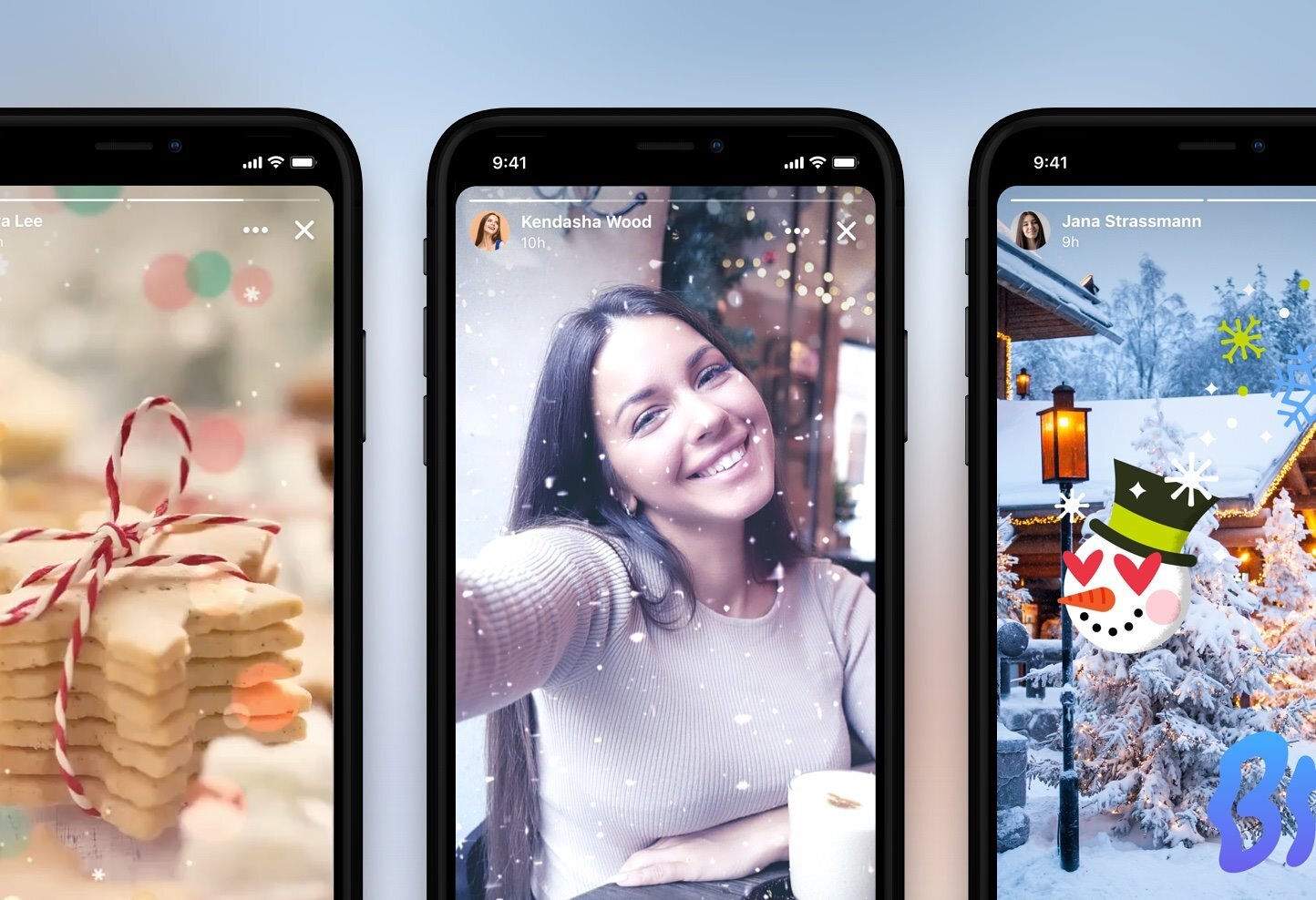 Many social media platforms like Instagram and Facebook have a Story mode feature. It allows users to post content that lasts for 24 hours. And these stories are listed first on feeds. Hence it is less likely that your follower would miss or ignore them.
You can utilize the story mode to provide the latest updates, post special offers that last for a short duration or post some behind-the-scenes footage of your ad campaigns or festive season preparations.
Keep in mind that you post a variety of content. It will keep your followers and audience hooked in anticipation of what is to come next. And if you lack some creative ideas, you can even utilize the feature to post some polls or conduct a quiz. With that, you will not only enhance engagement and encourage participation, but you will also be able to connect with your followers.
4. Create Hashtag Campaign for the Occasion
In 2015 around Christmas time, Starbucks launched its #RedCupArt hashtag campaign. It asked its users to post their creativity using Starbucks cups and post their art creations on Facebook and Instagram using the hashtag. The campaign was a hit as people shared a photo every 14 seconds on Instagram. Starbucks then collected its favorites and shared them to shine under their customer creativity segment. And since then, they have been following them as a tradition. It sparks thousands of people's interest and helps the brand reach out to more audiences.
Likewise, you can use the occasion and hashtag to your advantage by launching a hashtag campaign for your brand. You can ask the audience to post content related to your brand using the hashtag. Then, using social media aggregators, you can compile those entries and embed hashtag feeds on your website.
So, you can receive good participation and boost your social media presence, and at the same time, when you opt to embed social media feeds on the website, it will enhance the visual appeal of your website. It's like shooting two birds with one stone. Get 2 for 1. Doesn't it sound like an offer? This brings us to the next tip.
Embed Hashtag Feed
Collect, moderate, and embed hashtag feed on website
Try for free
5. Introduce Festivals Offers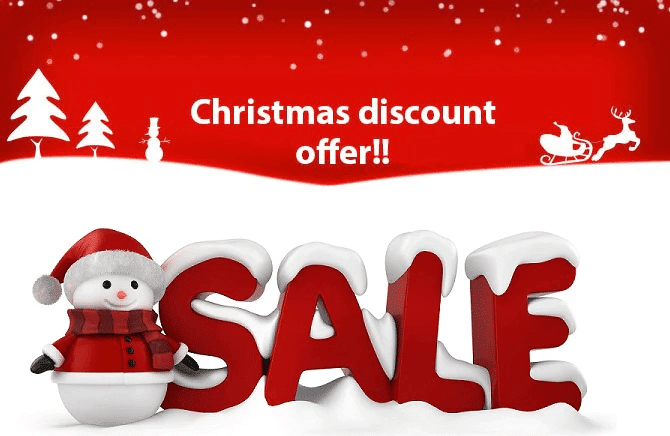 No one can deny that the festive season proved a great spike in the sales for the brands. And there is ample data on the internet that can act as proof for the claim made. So why don't you use this for your benefit? We already know consumers like to buy during the festive season and to attract them to your brand, you need to have some attractive offers to capture their eyes. And what can be a better way to communicate your offers to the world than social media, right? After all, the world resides on social media now.
You can announce your offers using social media platforms. You can either post them using different posts or simply use the story mode where you can provide a limited period discount code for your audience.
6. Conduct a Giveaway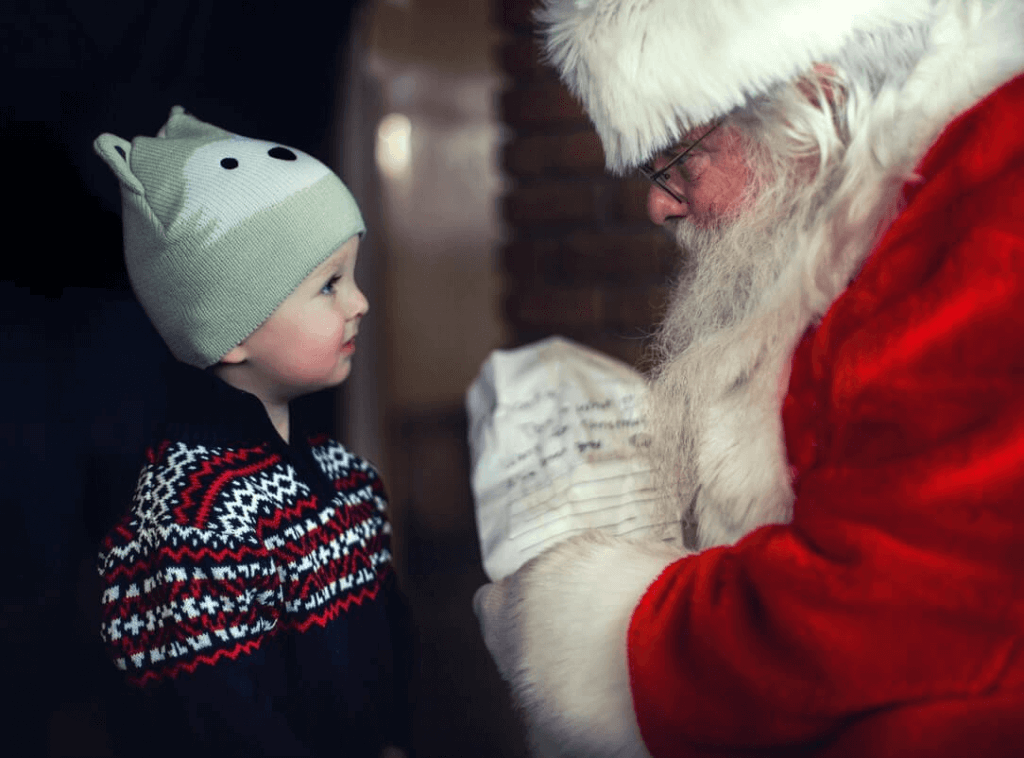 It is the festival season, and who doesn't like to be gifted, right? After all, gifts and presents are part of festival vibes. In addition, you can use it as a marketing strategy for your brand – as you can opt to conduct giveaways to your consumers and social media followers. For example, you can post any content and ask your followers to tag 3 more people on a comment and provide a merchandising gift to one lucky winner. By following this technique, you can increase engagement on your post and boost its reach.
Over To You…
Festivals and holidays bring enthusiasm to the air and energize the atmosphere. You can tap this energy and extract maximum benefits from it. All you have to do is, apply some smart strategies, and you shall be rewarded. So try the mentioned tips now and watch your business grow this holiday season. Over to you now….and Happy Holidays!
Free Social Media Aggregator
Embed social feed from Facebook, YouTube, Instagram, Twitter on your website, like a PRO
No Credit Card Required
Free Social Media Aggregator
Embed social feed from Facebook, YouTube, Instagram, Twitter on your website, like a PRO
No Credit Card Required