Google Reviews Vs Facebook Reviews – The Platform Paradox
2023-11-15==================================2023-11-15========================November 15, 2023
Online Reviews have become the modern-day word-of-mouth. They wield immense influence over the choices consumers make.
And two platforms that stand tall in this game are Google and Facebook reviews.
These titans are the gatekeepers of public opinion, offering a window into the experiences of previous patrons. But the question arises: which one holds more sway? Which should businesses, tiny ones, prioritize in their quest for visibility and trust?
The debate is like a clash of titans, each with its own strengths and strategic advantages. Google, with its vast search engine reach, casts a wide net, capturing users in their intent-driven searches. On the other hand, Facebook, with its engaged social community, taps into the power of peer recommendations.
The choice between these two cannot be a one-size-fits-all-all. It has to be a tailored strategy.
So which review platform to choose for your business? Let's find out in this blog.
Relevance Of Online Reviews in the E-commerce Industry
Online reviews are the backbone of the e-commerce industry. Today's customer is tech savvy and they want to know if their money will be respected enough or not. Take a look at the customers' habit of checking out online reviews before making a purchase.
Difference Between Google Reviews vs Facebook Reviews
Google Reviews and Facebook Reviews are both popular review platforms for users to share their experiences and opinions about businesses. Skim through the differences between Google Reviews vs Facebook Reviews on different parameters.
| | | |
| --- | --- | --- |
| Aspect | Google Reviews | Facebook Reviews |
| Platform | Google Reviews are a feature of Google, primarily used for reviewing businesses and services listed on Google Maps and Google Search. | Facebook Reviews are a feature of the Facebook platform, where users can leave reviews on a business's Facebook page. |
| Visibility | Google Reviews are primarily visible on Google Search, Google Maps, and other Google services. | Facebook Reviews are visible on a business's Facebook page, as well as in the Reviews section. |
| Reviewer Identity | Users typically need a Google account to leave a review. Google Reviews can be anonymous or tied to a user's Google profile. | Users need a Facebook account to leave a review. Facebook Reviews are tied to the user's Facebook profile. Hence cannot be anonymous in some cases. |
| Influence | Google reviews are less community-centric. | Facebook reviews can be seen by friends on Facebook and hence are community-centric. |
| Impact On SEO | Google reviews have a heavy impact on Google SEO since it is Google's product. | Little to no impact on SEO. |
| User base & Demographics | Cater to a wide range of online search users, including those looking for local businesses, services, and products. | Tend to be more focused on a user's social network and connections, which can influence their decision-making process. |
Google Reviews Demystified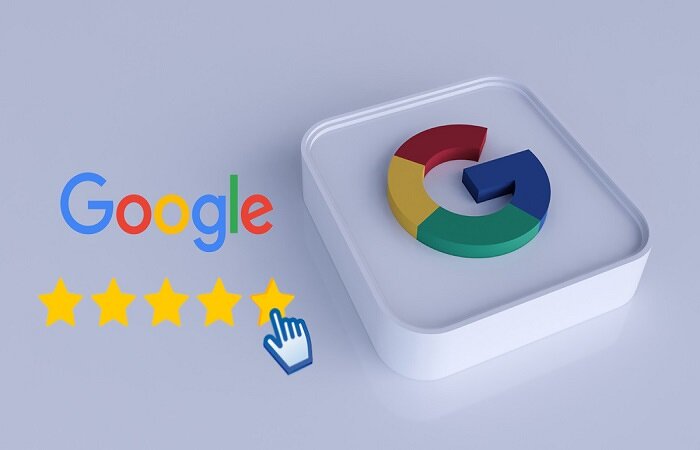 Google Reviews is a powerful tool that can help businesses build their online reputation and improve their visibility on the web. With Google Reviews, customers can easily leave feedback about their experiences with businesses, which in turn can help other potential customers make informed decisions.
Another benefit of Google reviews is its ability to showcase star ratings. These ratings provide an at-a-glance overview of a business's overall reputation on Google. Customers can leave written reviews that provide more detailed information about their experiences.
Google Reviews also allows users to include pictures and videos. This allows customers to share visual evidence of their experiences, such as photos of the products they purchased or videos of the services they received.
These visual elements can be incredibly helpful for potential customers who are trying to decide whether or not to do business with a particular company. Google Reviews are also integrated with Google Maps. So whenever a user searches for a place, they can also see the Google reviews. The recent Google reviews trends have shown the utter importance of these features.
Why Google Reviews Is Paramount For Business?
Many businesses have started to use Google reviews, take a look at why and how important Google reviews are for your business.
Better Online Reputation: Google Reviews are crucial for businesses because they can have a significant impact on a company's online reputation and visibility. Positive reviews can help attract new customers for the business, while negative reviews can deter them. 59% of the buyers choose Google to read reviews online. Keeping that in mind, businesses can easily use the power of Google reviews by opting to show Google reviews on websites.
Enhance Search Engine Optimization: Google Reviews can also improve a business's search engine optimization since they are a vital part of Google's algorithm. By having more and better reviews, businesses can improve their ranking on Google's search results page, making it easier for potential customers to find them. Google reviews contain keywords that help the search engine to understand more about your business. This further pushes your business to appear in the search results.
Expand Customer Base To A Global Level: Google Reviews allows businesses to gather valuable feedback on their products or services, which can help them improve and grow. Having a strong presence on Google Reviews can be a game-changer for any business looking to expand its online reach and customer base.
Facebook Reviews Unveiled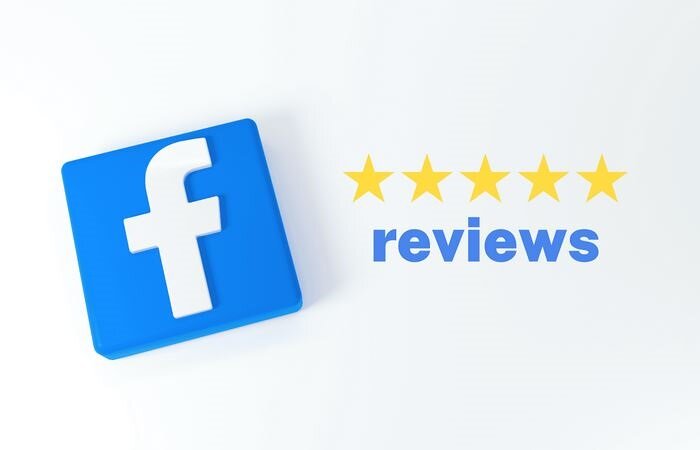 Facebook reviews have become an essential tool for businesses to showcase their products and services to potential customers. Although Facebook reviews is not an individual platform but a feature of Facebook provided by the platform.
These reviews allow customers to share their experiences with a company, which can help other consumers make informed decisions when considering a purchase. All you have to do is set up the Facebook Reviews for your Facebook business account. In fact, a lot of businesses have even started to display Facebook reviews on their websites.
Why Are Facebook Reviews Important For Business?
Positive reviews on Facebook can build trust and credibility for your business. When potential customers see that others have had positive experiences with your products or services, they are more likely to trust your business. Take a look at how Facebook reviews can the way you do business.
Social Proof: Having positive reviews on Facebook can greatly benefit a business by providing social proof to potential customers about the quality of products or services. Customers are more likely to trust a business that has positive reviews from others in their community.
Visibility On The Platform: Facebook reviews can improve a business's visibility on the platform, as they can influence Facebook's algorithm and help the business appear higher in search results. On the other hand, negative reviews can harm a business's reputation, so it's important to respond to them in a professional and timely manner.
Conversion Rate Optimization: As per the studies by Spiegel Research Center businesses with positive customer reviews tend to have higher conversion rates. This means that people who visit your Facebook page or website after reading positive reviews are more likely to make a purchase.
Facebook reviews have vast scope in terms of marketing your business, at least the recent Facebook reviews trends say so.
The Final Thoughts
The choice between focusing on Google Reviews vs Facebook Reviews depends on three factors.
Nature of the business
Its target audience
And its marketing strategy
Google Reviews is well suited for businesses with physical locations, as they are integral for local search engine optimization and overall visibility. On the other hand, Facebook reviews thrive in the realm of social media engagement and peer recommendations.
And is highly beneficial for businesses looking to tap into their social network's influence. Facebook reviews also offer a platform for users to share experiences with their friends and followers.
For many businesses, especially those with physical locations, maintaining a positive presence on both platforms is recommended. It's not about choosing one over the other, but rather leveraging the unique strengths of each platform to reach a broader audience and engage with customers in different ways.
Free Social Media Aggregator
Embed social feed from Facebook, YouTube, Instagram, Twitter on your website, like a PRO
No Credit Card Required