A Step-By-Step Guide To Set Up Facebook Reviews For Your Business
2023-11-02==================================2023-11-02========================November 2, 2023
Facebook has always been one of the most significant social media platforms of all time for individuals, brands, and businesses.
And for all three of them, Facebook has an effective feature called Facebook Reviews aka Facebook recommendations that aids in building trust and credibility with their audience.
As per the data by News PR, 52% of consumers are more likely to purchase a brand they follow on Facebook. And Facebook aggregators are helping businesses to compile reviews on a unified platform. So if you are a business owner, struggling to make your mark on the platform, here is the deal for you.
This guide will provide you with a step-by-step walkthrough on how to set up and manage Facebook Reviews for your business, making it easier for you to attract and retain customers. We will also address the common queries about Facebook reviews quite often.
What Are Facebook Reviews?
Facebook Reviews are user-generated feedback of a business's products or services. They are submitted by customers who have had experiences with the business and wish to share their feedback with others. These reviews can include written comments, 5-star ratings, and even photos. You can also look up Facebook reviews examples for businesses and set them up on your website for better traffic.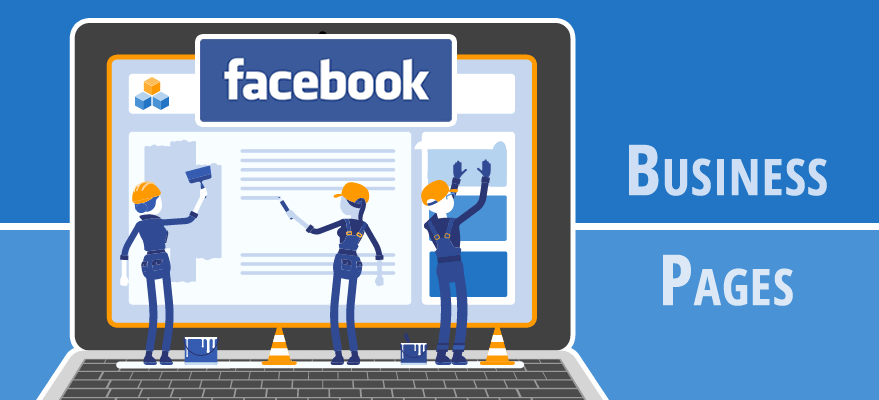 Are Facebook Reviews Public?
Yes, Facebook Reviews are public and can be viewed by anyone who visits your business page. They are displayed prominently on your page and can also appear in search results, making them visible to a wide audience.
Why Does Your Business Need Facebook Reviews?
Do you know that Facebook uses a special formula called EdgeRank to decide what shows up on your News Feed? This means that if you have a Facebook Page for your business, you should understand how this formula works.
EdgeRank looks at three factors:
How much do you and your followers interact with each other? (Affinity)
How important the action is, like a Like or Comment. (Weight)
How recent was the interaction? (Recency)
This formula helps Facebook decide which content to show to users. Recommendations (Facebook Reviews) from customers can affect two parts of this formula: Affinity and Weight. If lots of people interact with a Facebook recommendation, it can boost your Page's visibility.
Recommendations also help your business get noticed on Facebook. They show up when people search for or talk about your business. Plus, Facebook gives more weight to recommendations from close friends, which can influence others to trust your business.
When customers share their opinions on social media, it's really important for your business's online reputation. Good recommendations build trust and make your business look good!
How To Set Up Facebook Reviews For Your Facebook Page?
Setting up Facebook Reviews for your business is a straightforward process. Here's a step-by-step guide to get you started:
Step 1: Log in to Your Facebook Page and Ensure You Have a Business Page
Login to your Facebook page with the required credentials. To enable Facebook Reviews, you must have a dedicated Business Page on Facebook. If you haven't created one yet, go to facebook.com/pages/create and follow the prompts to set up your business page.
Step 2: Access Page Settings
Go to your Business Page. Click on the Settings option located in the top-right corner.
This page will take you to all the nitty and gritty details of the page you are handling.
Step 3: Navigate to Templates and Tabs
On the left-hand menu, select Templates and Tabs. Then, scroll down to find the Reviews tab.
Step 4: Enable Reviews
Click on Settings next to Reviews. Then, Toggle the switch to enable reviews.
Congratulations! You have now successfully set up Facebook Reviews for your business.
Mistakes Businesses Make While Using Facebook Recommendations:
Businesses make a lot of mistakes while using Facebook reviews for their business. Take a look at the common mistakes that businesses make and you should avoid them at any cost.
1. Not Responding to Reviews
One of the gravest mistakes that businesses commit while handling their Facebook business page is not responding to Facebook reviews. Responding to reviews is a significant aspect of managing your online reputation. It shows that you value customer feedback and are committed to ensuring their satisfaction.
Whether a review is positive or negative, responding promptly and professionally is key. When customers see that you take the time to acknowledge their feedback, it creates a sense of trust and appreciation.
2. Not Monitoring for Inappropriate Content
Another mistake to save yourself from with Facebook reviews is to monitor and remove inappropriate content from your review section.
This helps you to maintain a professional and trustworthy online presence. Regularly checking reviews allows you to promptly identify and address any spammy or offensive comments. Facebook provides reporting options to flag such content, ensuring it doesn't tarnish your business's reputation.
3. Not Encouraging Happy Customers to Leave Reviews Enough
Encouraging happy customers to leave reviews can be a powerful tool in boosting your Facebook presence. Satisfied customers are often more than willing to share their positive experiences. Actively request feedback from your clientele through various channels, such as email newsletters or in-store signage. Make it easy for them to leave reviews by providing direct links to your Facebook page.
4. Not Learning from Feedback
view reviews as a valuable source of feedback and a roadmap for improvement. Identify recurring themes or suggestions from your customer base. Use this information to make necessary adjustments to your products, services, or customer interactions. This proactive approach not only enhances the customer experience but also demonstrates a commitment to continuous improvement.
How To More and More Get Facebook Reviews?
Getting Facebook Reviews involves a combination of proactive strategies and providing exceptional customer experiences. Here are some effective ways to encourage reviews:
1. Provide Outstanding Service
One of the basic steps of getting more and more Facebook reviews for your business is to deliver excellent products or services consistently to create a positive impression on customers. Remember that, your customers are going to keep you in mind for exceptional services and not for a mediocre one.
2. Ask for Reviews
Don't be afraid to politely ask satisfied customers to leave a review. They are often more than happy to share their experiences. As soon as you close your service for the customer, you can immediately ask for Facebook reviews from them. Make sure you do not sound too promotional.
3. Showcase Reviews on Your Website
Another way to get reviews on Facebook review pages is to showcase Facebook reviews on website. Displaying positive Facebook reviews on your website can encourage visitors to leave their feedback on Facebook. This creates a sense of bandwagon that everyone wants to jump on.
The Final Call
Facebook Reviews can significantly impact your business's online reputation and credibility. By following this step-by-step guide and implementing the suggested strategies, you can effectively set up and manage Facebook Reviews for your business.
Remember, engaging with your audience and providing exceptional experiences are key components of a successful review strategy. Embrace the feedback, learn from it, and use it to continually improve your offerings.
Free Social Media Aggregator
Embed social feed from Facebook, YouTube, Instagram, Twitter on your website, like a PRO
No Credit Card Required