Top 7 Twitter Feed Examples On Websites
It is often confusing to distinguish between the Twitter Feeds and which one should you use to display on your website.
Embedding Twitter Feeds is the next marketing trend to boost audience engagement, build reliable content, and manifest higher conversion rates by implementing interactive social media feeds from Twitter.
To buckle up Twitter Feeds embedding process to retrieve the aforementioned benefits, here we are presenting you seven highly popular Twitter Feeds to insert on your website for better results.
Without further ado, begin exploring these Twitter Feed Examples to embed on your website.
Twitter Feed Examples on Websites
Collect, moderate, and display Twitter post examples on your website
Try for free
7 Best Twitter Feed Examples To Add On Your Website
It is possible that you might be already familiar with some of the Twitter Feeds, here we are trying to provide you with the seven best Twitter Feeds with their use cases so that you get the most out of your efforts investing in the collection, curation, and embedding of Twitter Feeds on the website. So make sure to utilize these Twitter Feeds depending on your marketing plan.
1. Hashtag Feed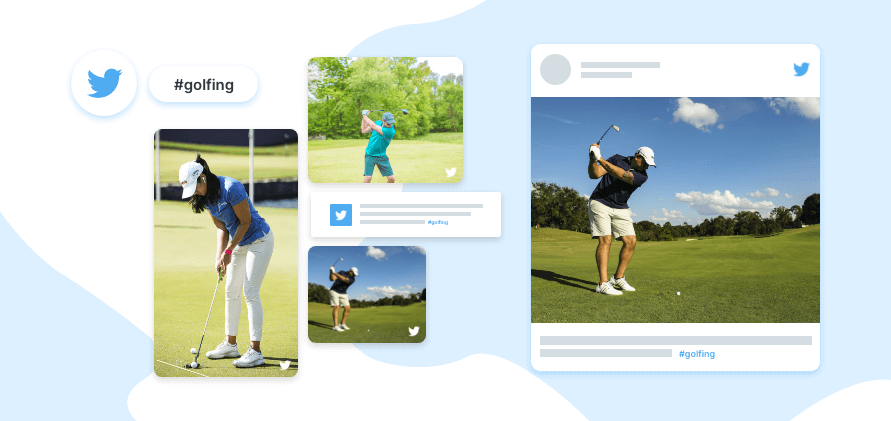 Hashtags are the most common yet hugely popular Twitter feeds, contributing half of the overall Twitter content. From travel to health to latest news, Twitter posts contain atleast one hashtag preferably.
Retrieving Twitter hashtag feeds can boost the engagement of website visitors with striking content created by socially active users.
As Twitter is the platform where people talk more about the straight facts and reality in a splendid manner, showing such Twitter content is more valuable and informative compared to visitors even compared to professionally created branded content.
Moreover, Hahstags are increasingly popular among the social media users, meaning you can easily collect multiple varieties of Twitter posts using the Hashtag Feeds.
2. Profile (@) Timeline Feed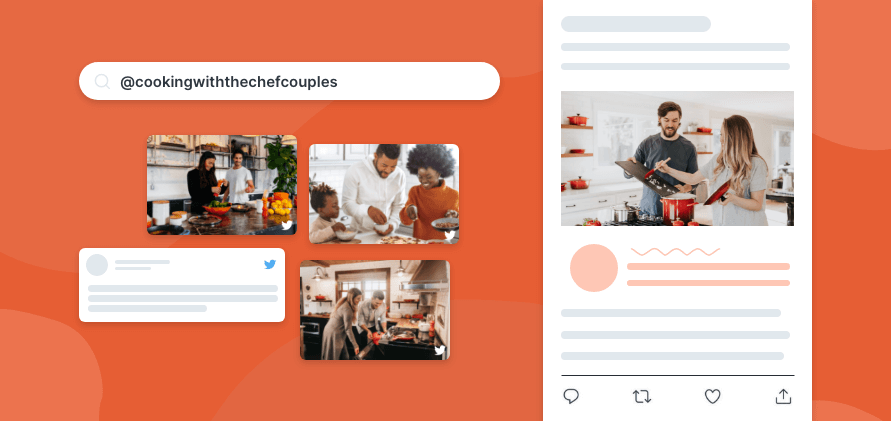 With the @ Profile Timeline Feed you display Twitter posts associated with your Twitter handle. As this is the Timeline feed, which means it displays all the Twitter posts that are concurrently available on your account Twitter Timeline.
Showcasing your own Twitter account feeds will enhance the knowledge base of your website visitors with the content you shared on your Twitter handle.
It will disclose how socially active your business is on Twitter platform and value-driven content you serve to your audience.
In simple words, you can choose @ Profile Timeline Twitter Widget Feed to create a social wall window on your website to increase audience awareness of your Twitter handle content directly through the website.
3. Mention Timeline Feed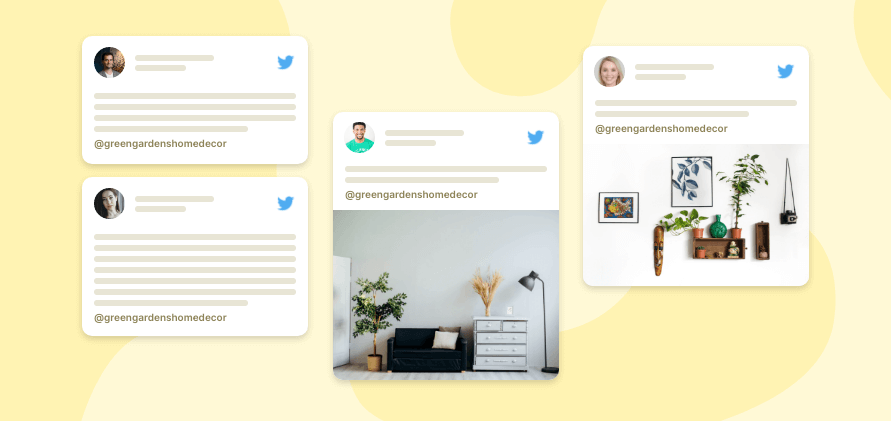 User-generated content is what makes the aggregation & embedment of social media feeds more popular among marketers and brands. Why? Because it directly displays social proof of your brand, product, or service to the audience through the website.
Your website visitors may not be aware of what people are saying on Twitter about your brand. So using the mentioned feeds you'll be able to collect the user-generated content or Twitter Posts from your fans & followers created with the @ mention tagging your official Twitter handle.
When mentioning Twitter feeds displayed on your website, it will eventually turn into the build authenticity and credibility of your website and brand.
4. List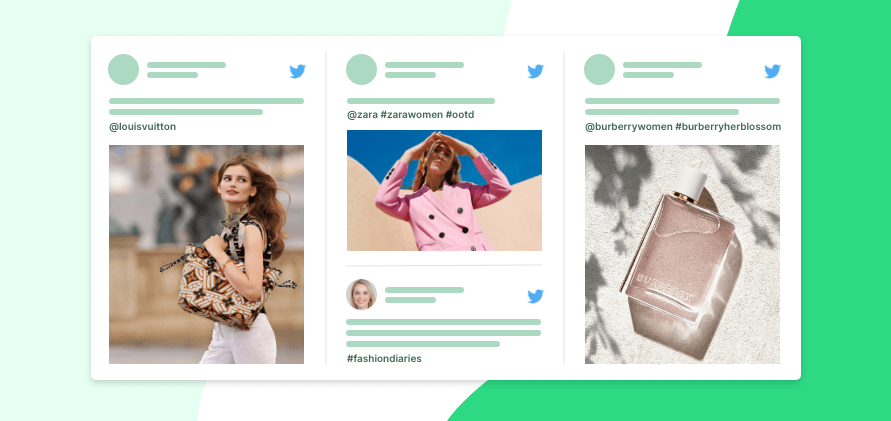 You might have created a Twitter List which consist of other users' Twitter handle reflecting the similar niche content like your brand or you can even create a group of Twitter handles sharing valuable content.
Reflecting the community-based Twitter content will showcase how closely you are connected with other Twitter handles. It will also boost the integrity of your brand.
Moreover, you can create Twitter List feeds from the business leader, celebrities, your brand ambassadors, Twitter influencers, or NPO supporting a cause.
5. Favorites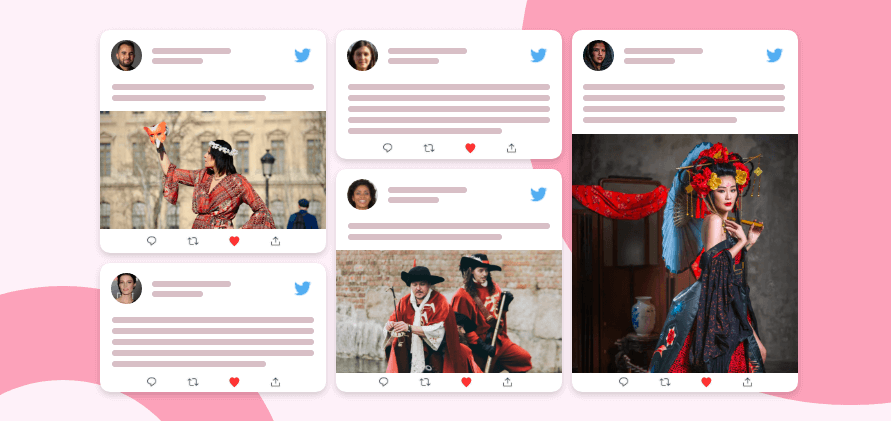 Twitter is not about the tweet, like, and retweet, it also offers its users a gallery where they can save "Favorite" Twitter posts.
This means you can display the collection of favorite Twitter posts on your website. Make a vibrant gallery of your Favorite Tweets from diverse Twitter handles and embed it on your website.
Favorite Twitter Feed is a unique blend of content consisting of different yet most entertaining content to showcase on your website.
Best Options To Make Your Twitter Widget More Attractive
6. Slideshow Theme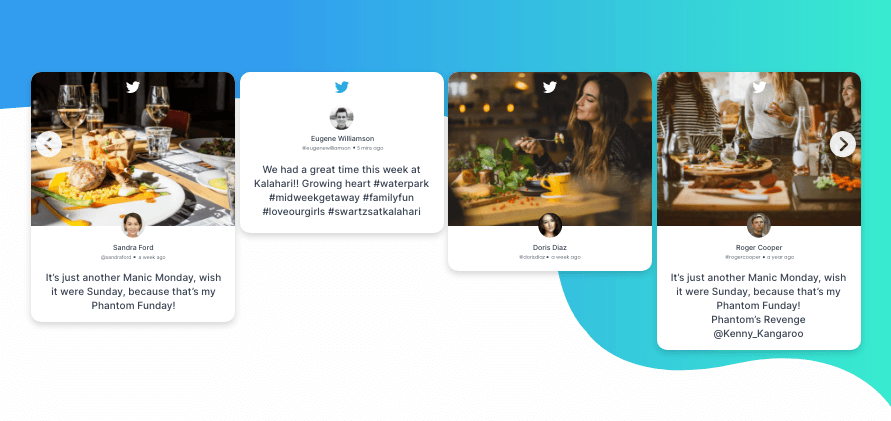 Have you thought of how to represent Twitter feeds on your website? Using a slideshow widget you can display Twitter feeds in a carousel layout, allowing your website visitors to interact with your Twitter Feeds sliding the screen.
Slideshow widget will encourage visitors to scroll Twitter Feeds horizontally, also leveraging the users experience on your website.
Hence, the slideshow widget is attractive, easily grabbing your audiences' attention spontaneously when they arrive on your website, which is the key factor for lower bounce rate, making your website user-friendly.
7. Sidebar Theme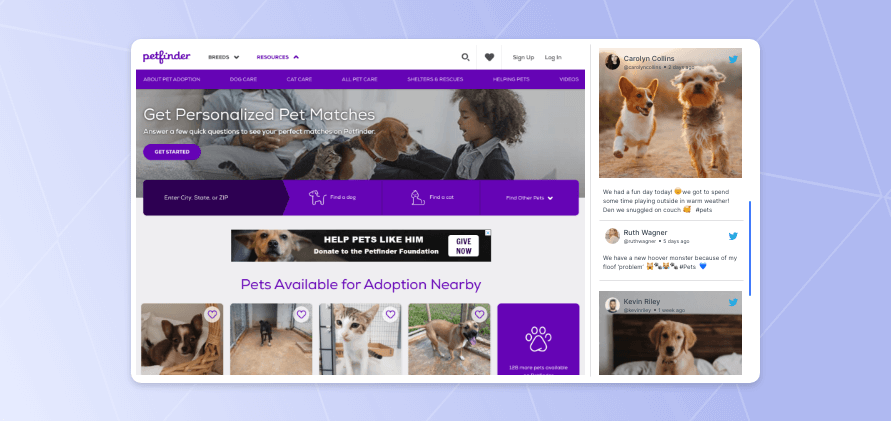 Another way to insert Twitter Feeds on your website is Sidebar Widget display. In Sidebar layout design, it will be possible to engage visitors with Twitter Feeds throughout the web page, while your audience is also engaging other content simultaneously.
Tagembed offers various features and functionalities where seekers for embed Twitter feed can get a perfect solution altogether. You can collect, curate, & customize all sorts of Twitter feeds mentioned above and display them using our diverse range of themes like Classic Carousel for Slideshow, Widget for Sidebar, and more to enhance the appearance of Twitter Feeds & your website.
Wrapping Up!
You are on your way to build amazing-looking Twitter Feeds for your website. Now with these Twitter Feeds you will be able to collaborate with these powerful feed examples on your website.
Hope this blog will enhance your knowledge base to collect and embed Twitter Feed for your website.
If yes, then let us know how it will help you.
Free Social Media Aggregator
Embed social feed from Facebook, YouTube, Instagram, Twitter on your website, like a PRO
No Credit Card Required
Free Social Media Aggregator
Embed social feed from Facebook, YouTube, Instagram, Twitter on your website, like a PRO
No Credit Card Required