How To Embed Twitter Feed On The Website (Try Now)
Marketing trends are dynamic and ever-evolving; marketers are unpredictable when a new trend hits the market. The latest marketing trends consist of embed Twitter Feed on website to generate trustworthy & interesting content on the website.
Twitter, a popular social networking site for all ages, is becoming a highly powerful marketing channel to reach and develop robust relationships with potential audiences.
Twitter audiences like to share their daily life updates, opinions, and latest news, and receive the same information from other users; Twitter has become a huge channel with a larger number of active social media feed users than other platforms.
Embedding Twitter Feeds will enhance your website with vibrant tweets, that consist of images, text, hashtag tweets, etc. If you want to leverage your marketing efforts with Twitter, then keep reading till the end to learn to add Twitter Feed to the website.
Ready To Embed Twitter Feed On Website
But Why Should Marketers Use Twitter Feeds On Website
With millions of daily active users on Twitter, the majority of the audience on Twitter is between the 25-34 age group which takes up 30% of total Twitter Users.
Marketers have extensive opportunities to find their potential audience and create an influence marketing approach with Twitter content.
Embedding Twitter feeds on a website reduces the hassle of marketers creating content unique and attractive every time for their marketing campaign.
This simple and freely available Twitter content is powerful enough to gain the trust of your customers and increase conversions to your website.
Step-By-Step Guide Embed Twitter Feed On Your Website
To get started, you need to follow these steps to collect, curate, and display Twitter feed on your website. With Tagembed, you can easily embed them on your website in the below-given manner:
Step-A : Create Twitter Widget & Collect Twitter Feeds
1. Login to your Tagembed Widget Account.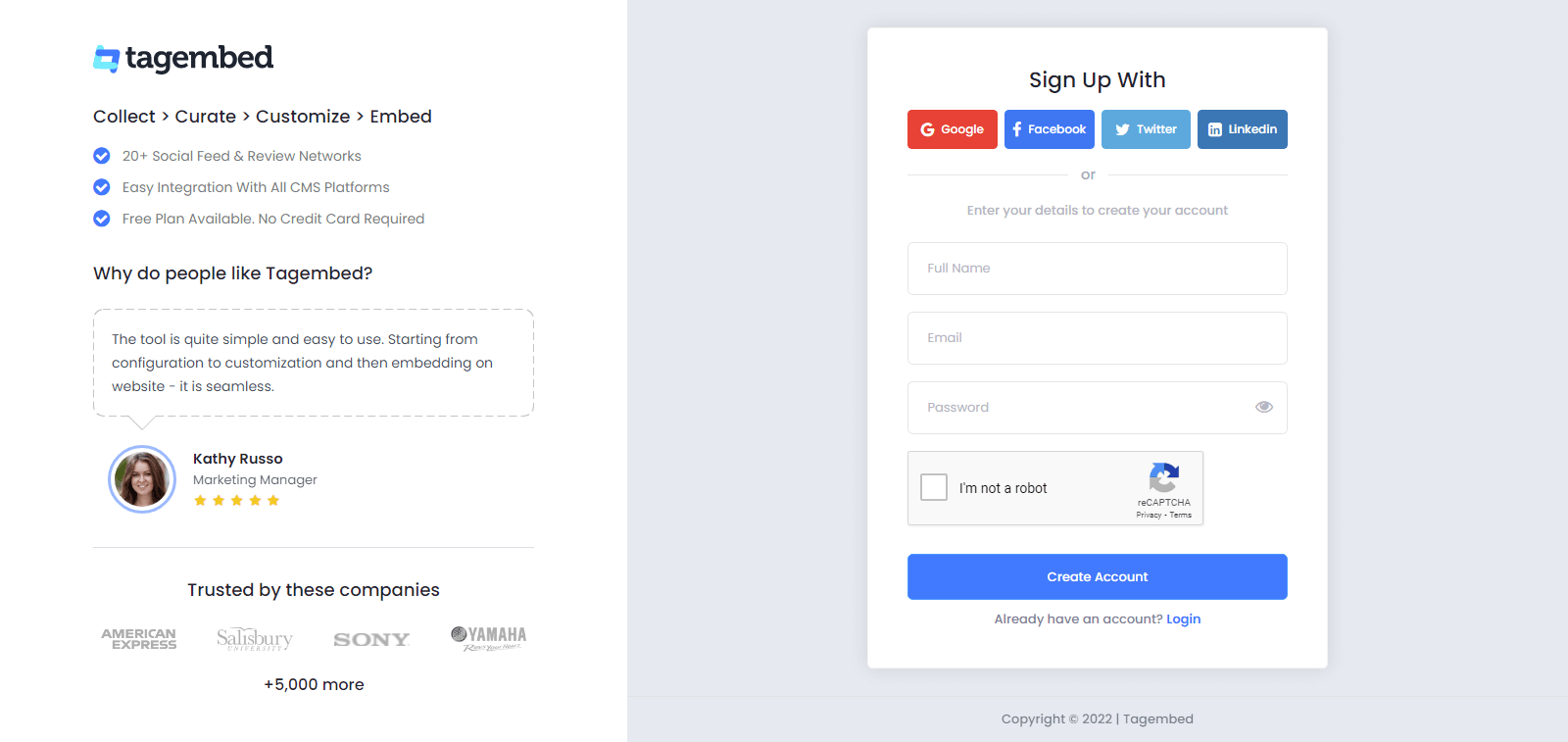 2. If you are a new user then you create the first widget will be created by default so click on the "Open" button to proceed to collect all Twitter feeds.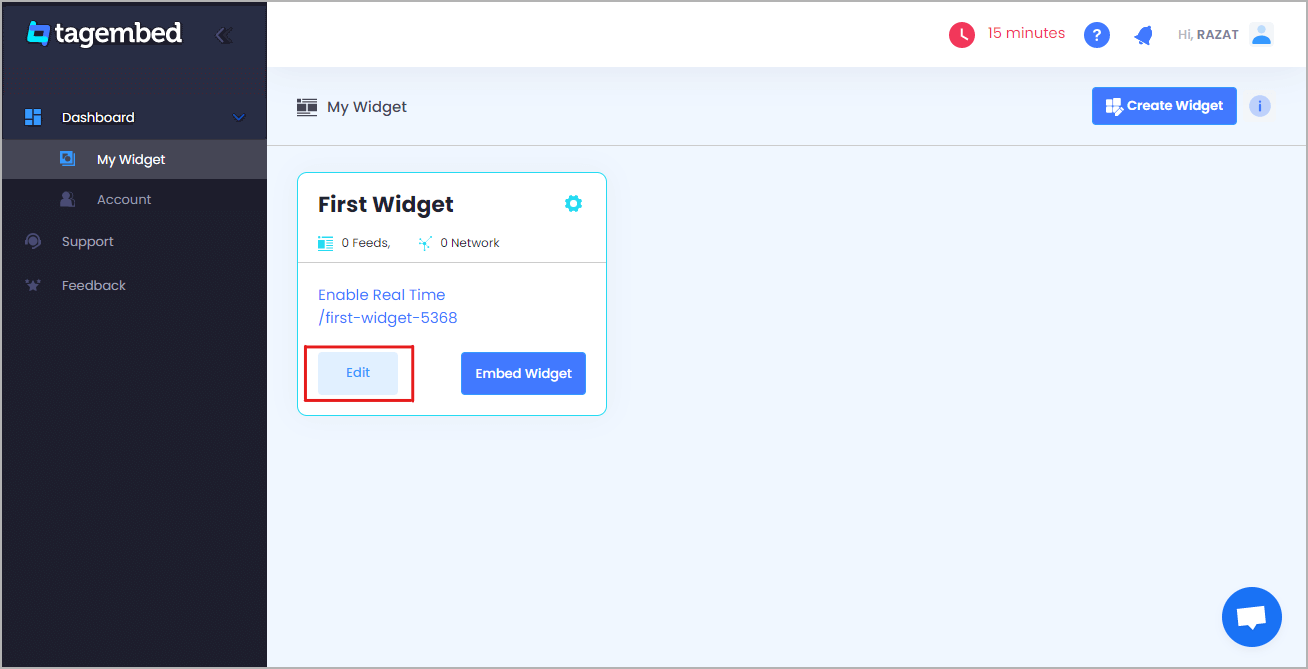 3. Select 'Twitter' as your source on the pop-up menu.
4. Select the best Twitter connection types are Hashtag feed (#), Handle feed (@), Mention, List, Advanced and Bookmark feeds.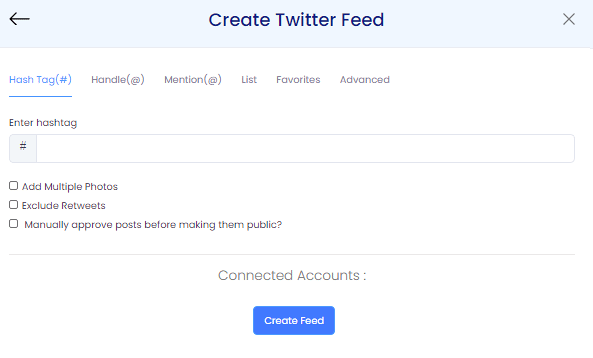 5. In the last step, provide your Twitter credentials
In the widget editor, you will see all your live Twitter feeds.
Important – You can customize and use the moderation panel available in the Twitter Widget Account. And used the Twitter feed examples are embed them on your website.
You can display your live Twitter feed by generating your Embed code and pasting it on your website's backend and applying the changes.
Embed Twitter Feed On The Website
Collect, moderate, and add Twitter feed on your website
Try For free
Step-B : Generating an Embed Code Using Tagembed
To generate a Code in order to post a Twitter feed, you need to follow a few easy steps as mentioned below.
1. Start by clicking on the Embed Widget button.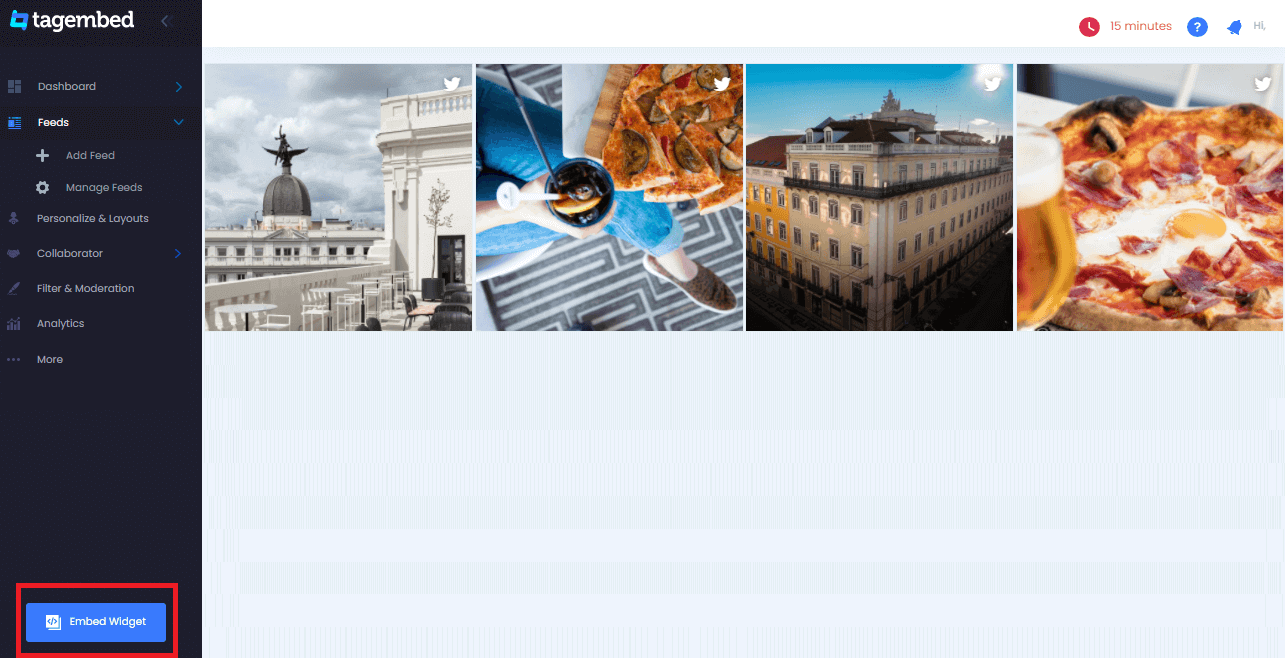 2. Next, you need to select the website-building platform that you use like HTML, WordPress, Wix, Weebly, Shopify, Webflow, etc.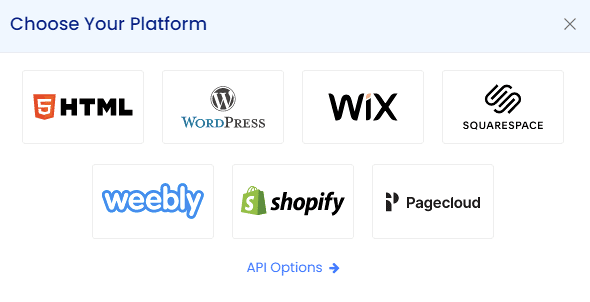 3. Click on Auto or Fixed and set the Width and Height accordingly.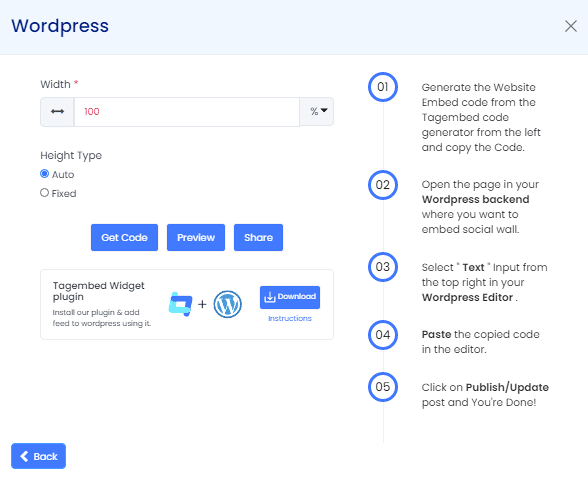 4. Click on Get Code to generate your embed code.
5. You can Copy the code on the clipboard and paste the embed code on the back end of your website and save the changes.
Tada! Your Twitter Widget will be embedded on your website.
Add Twitter Feed To Any Website Building Platforms
In this section, you'll get to know about the simple steps to add a Twitter feed on popular website-building platforms.
But before we begin, get the embed code to the Twitter feed by following the aforementioned steps. Or you can also generate HTML code.
Now let's begin!
1. Embed Twitter Feed On HTML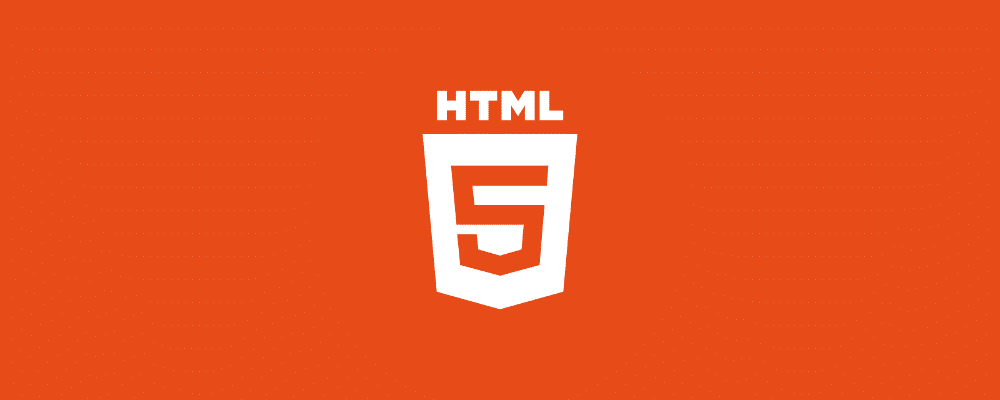 Tap on the embed widget button
Select HTML from the displayed website-building platforms
Click on Auto or adjust the height and width of the widget in accordance with your website
Click on 'Get Code' to generate the code and copy it to the clipboard
Paste the embed code to the body section of your website
Apply the changes and you are done!
Login to your WordPress Account
Open the website page where you want to display the Twitter feeds
From the visual and text option on the page editor, choose 'Text Mode
Paste the generated code in this Text mode
Apply the changes and Save your beautiful Twitter widget on WordPress website
3. Embed Twitter Feed On Weebly Website
Serving more than 50 million users globally, "Weebly" helps you create a high-quality e-commerce website to maintain your brand's presence. With by drag and drop option, you can easily create web pages on Weebly.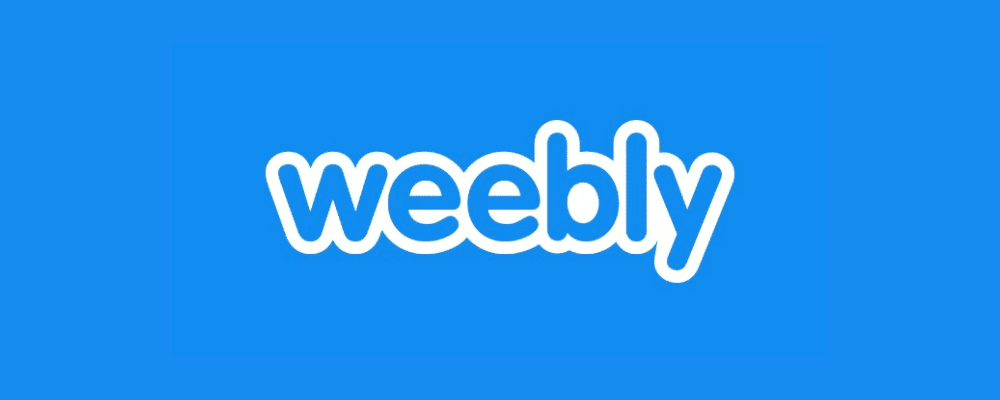 Log in to your Weebly account
Pick an embed code
Click on the HTML box, to select the edit custom HTML option
Paste the generated code on the web page
Save the changes before publishing
Empowering businesses of all sizes, the SaaS platform "Squarespace" allows you to easily add Twitter feed on the Squarespace website by following a few steps.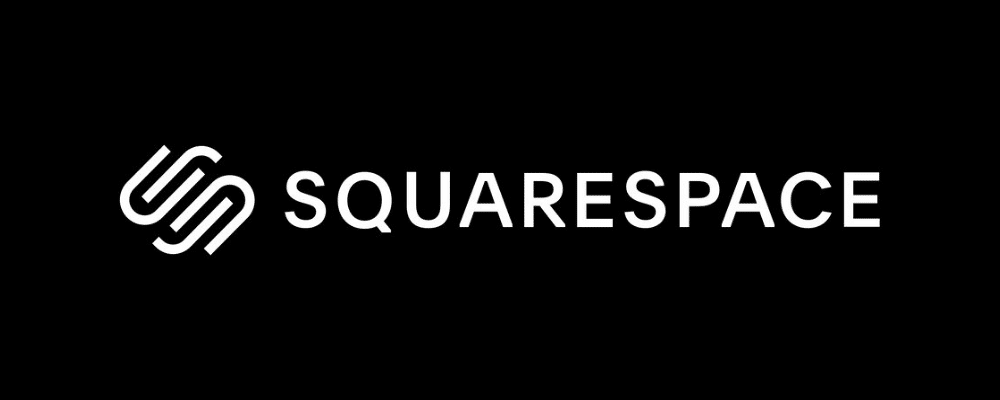 Log in to your Squarespace account
To embed the feed, you need to add a block on the page first
Open the page of the website where you want to display the Twitter feed
Click on 'Add Block' and select 'Embed' from the menu
Click the </> code icon on the URL field
Place the generated code in the box
Save the changes by hitting Apply
5. Display Twitter Feed On Wix Website
Quickly follow the simple steps to add a Twitter feed on this cloud-based web development platform, "Wix" with more than 100 million registered users.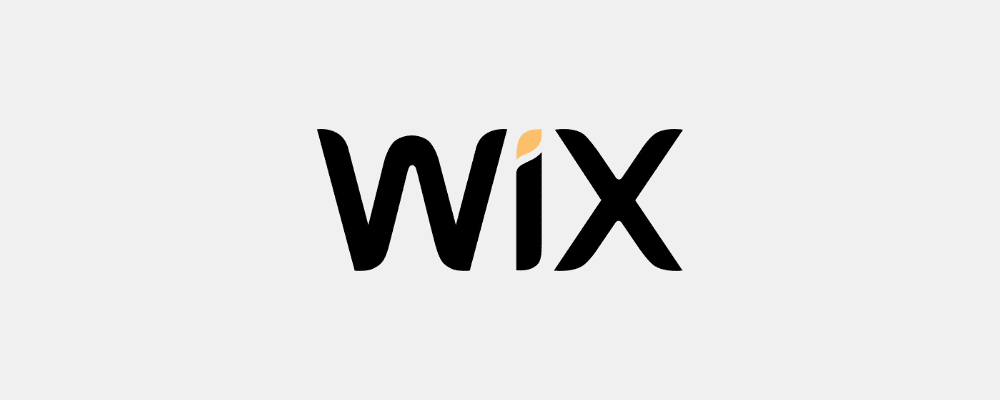 Log in to your Wix account
Open the website page where you want to display your Twitter feed
Click on the '+Add' which is on the left-hand side of the website
Next, Click on 'More'
Choose the HTML iFrame from the embeds
Click on Enter code and paste the generated code into the code field
Click on Apply and Save the changes
6. Embed Twitter Feed On Webflow Website
Another e-commerce website-building platform, "Webflow" has already more than 25+ million websites built with it. If you wish to add Twitter feeds to your Webflow website, apply the following steps.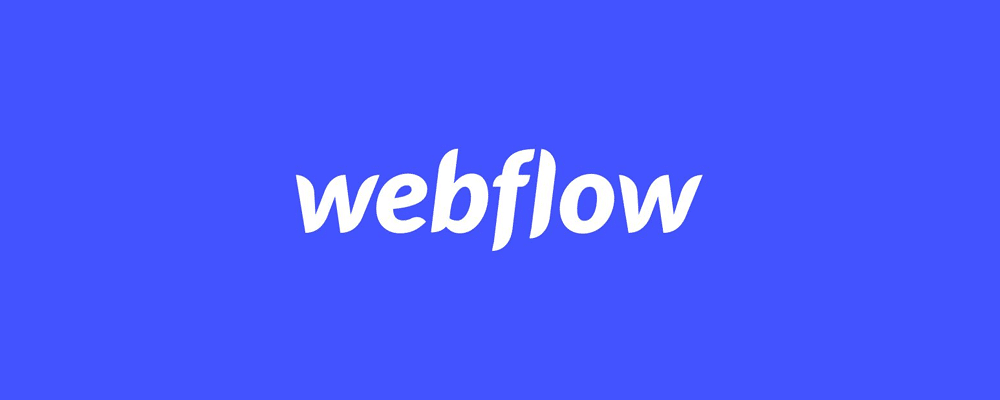 Log in to your Webflow account as an admin.
Navigate to the page or area where you want to display Twitter feeds.
In the backend section, paste the embed code into the supplied field.
Paste the embed code in the back end and save the changes to publish
Grate now Twitter posts will now be visible on your Webflow website. To display the Twitter widget on Webflow and enjoy the benefits it offers.
7. Add Twitter Feed On Shopify Website
With more than 1.2 million people using this platform, "Shopify" is the best suitable website-building platform for an E-commerce business to create their online stores.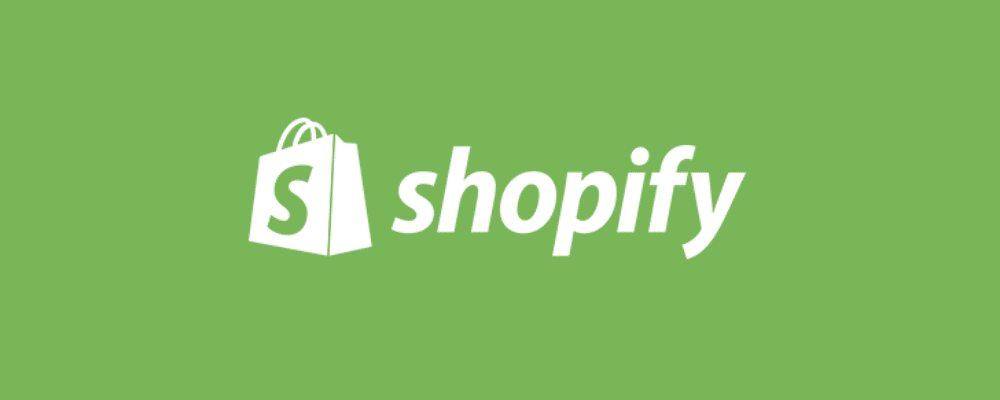 Follow these steps to display Twitter feed on your Shopify website.
Log in to your Shopify account
Under the Sales channel section, click on Online store
Select the Themes option in the sidebar from the drop-down list
Click on the Action button displayed on the right side of the screen
Click on this button and select edit code
Select the section where you wish to display the feed
Paste the generated code to embed
Click on Save to update the changes
Tagembed: All-In-One Solution To Embed Twitter Feed On Website
Tagembed is one of the most efficient, easy, and best social media aggregators that help marketers/business owners used to collect, curate, and embed User Generated content from various social media platforms and present it in a unified manner.
Tagembed has various features including-
Customization- Tagemebed helps you to personalize your collected Twitter feed by providing you with the option to customize it according to the overall look of your website. You can apply your preferred theme, layout, font, colors, etc as per your website's needs and requirements.
Moderation Panel- The advanced moderation panel on Tagembed allows you to filter out any irrelevant or contaminated content which may hamper the content of your website. This way you can display the content of utmost importance and quality on your website.
Analytics- With the help of insightful analytics, you can keep a track of how your feeds are performing on your website. You can monitor details like clicks, impressions, conversions, etc.
More- Other features offered by Tagembed are Hashtag Highlighter, Custom CSS, API Access, Customer Support, and so on.
The highlight of this tool is that it offers a Free Plan to the users. Mentioned below are the steps that you can follow to add Twitter feed to your website.
Add Twitter Feed On The Website
Collect, moderate, and display Twitter feed on your website
Try For free
Other Ways To Add Twitter Feed On Website Free
A). Tagembed WordPress Plugin to Embed Twitter Feed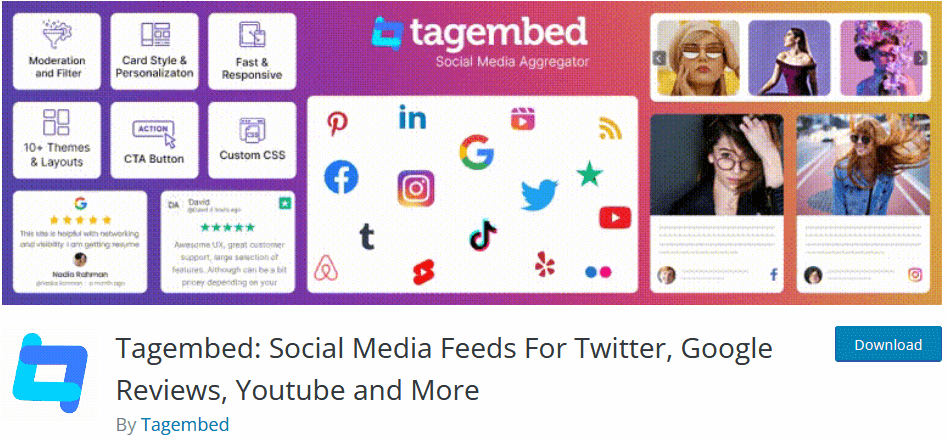 WordPress is a CMS, a website-building platform that allows you to add many amazing functions to your website and increase its utility. It makes embedding Twitter feeds on your website very simple and gives a glamorous look to your website.
Tagembed WordPress plugin to give you a stunning experience of embedding Twitter feeds to your website in an utterly creative method and intrigue your website, and visitors, easily.
B). Tagembed Shopify Plugin to integrate Twitter Feed

Shopify is a plugin, it is another website-building platform that mainly focuses on making your website multi-functional by adding many features to it. It has the ability to grow the sales of your business account in a very drastic manner.
Tagembed Shopify plugin to make the process of embedding Twitter feeds to your website very trouble-free and make your website very interesting and eye-catching.
Some Amazing Benefits Of Embedding Twitter Feeds On Your Website
Embedding Twitter feeds on your website contributes a profuse amount to making your website extraordinarily attractive and interesting. Here are a few benefits for you to leverage!
1. Improvise the Engagement Of Users
Embedding Twitter Feeds on your website makes your website more interactive and interesting. This factor automatically increases the stay time of visitors on the website since they are compelled to explore the website properly. This ultimately results in more user engagement on the website.
2. Build A Solid Social Proof
Displaying your Twitter feeds on your website is the smartest way to gain the trust of your existing and potential customers. It not only improves the faith of your customers but also increases your brand's credibility. This way you can take your brand to the next level and make a relevant place for itself in the market.
3. Enhance The Overall Look Of Your Website
You can create a colorful and vibrant aura on your website by displaying Twitter feeds. Due to content generated by various users, they have their own interesting aspects. Overall, this makes the website interesting for your visitors.
4. Increased Brand Exposure
Embedding your Twitter feeds on your website provides increased marketing on your platform and helps you to reach a larger number of users effectively. It gives you the opportunity to reach a large audience in a limited time period.
5. More Celebrity Engagement On Your Website
Marketing for your brand by collaborating with a famous face or celebrity increases your chance to increase your sales. You can make use of this factor to build a good brand image. This is the most effective method to increase the traffic of your website by driving organic visitors.
6. Makes Website More Informative
We all can agree that, for many, Twitter can be the source of information and knowledge. With a Twitter feed on your website, you can bring the same vibe and element to your website, making your website informative and eventually making your site stand out from the rest. Nonetheless, to make engaging website and informational use QR code. It is one of the another trending feature that lets users redirect to a specific product, page, or services. You can even generate qr code free and then add to your website.
7. Builds A Robust Twitter Following
There could be a case that people might be unaware of your Twitter presence or could be unable to find your Twitter handle. With by opting to display your Twitter feed from your own handle on your website, you can introduce your Twitter presence to your visitor, and as they have the option to follow you, it eventually can help you in building a strong and notable Twitter presence.
Conclusion
How amazing it is that marketers now have tools that help them enhance their marketing game plan which they might never imagine.
Before such tools, marketers are limited by social media marketing, they do not know how to freely available social media content on their website or integrate it into other marketing channels.
However, with social media aggregators like Tagembed, you can embed the Twitter Feed on your website as well as in other marketing channels like your emails, ad campaigns, videos, etc.
So for whom are you waiting? Start using Tagembed and create impactful content to embed in your marketing channels.
Free Social Media Aggregator
Embed social feed from Facebook, YouTube, Instagram, Twitter on your website, like a PRO
No Credit Card Required
Free Social Media Aggregator
Embed social feed from Facebook, YouTube, Instagram, Twitter on your website, like a PRO
No Credit Card Required