How to Embed Google Reviews on the Website for Free?
Reading Time:
5
minutes
Want to give businesses a big credibility boost without having to spend a dime? Want to improve the Google ranking for local SEO of your brand? If the answer is yes, then this blog is just for you.
We will enlighten you with the concept of Google reviews, How you can embed these google reviews on your website & what are the benefits that your business can achieve by doing this.
So let's delve in!
Google Reviews- It's Meaning
Over 90% of people trust user-generated reviews before making any online purchase decision.
Google Reviews are a form of user-generated content that makes them more authentic, trustworthy & reliable.
They are a product of Google My Business or Google Maps that are shared by real customers based on their real experiences, ideas, opinions, feedback, & more related to the products or services of a brand.
And as you know that a business website one of the most important marketing touchpoints, it would be great if you embed Google Review Widget on website.
We will discuss this below!
How To Embed Google Reviews on Website for Free
One of the recently introduced Social Media Aggregator, i.e. 'Tagembed' is a great choice for brands & businesses to embed the Google review widget on the website.
Keeping this in mind, we have divided the embedding process into 2 parts & curated some simple steps that can be a great help for you.
PART 1. Create Google Reviews Widget
1. Create your new Tagembed account or log in to your existing account.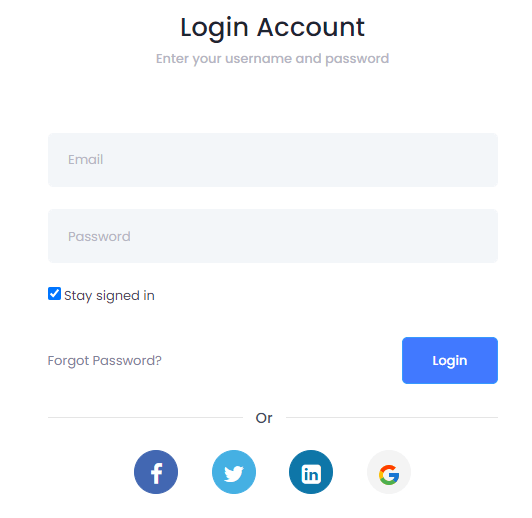 2. In the Dashboard, click on the 'Add Social Feeds' option to get feeds in your widget.
3. Now a popup appears from where you can choose the "Google Review" as the source from the different platforms.
4. Again a pop-up will appear. Here you have to select My Location and enter the location from which you want to collect the Google reviews.
5. So now click on the "Create Widget" option.
But make sure you provide all the relevant information as well as access so that Google reviews can be fetched.
6. All your Google reviews will be then collected into a unified feed.
Once you are done, you'll be redirected to the widget editor page where there are options like:
Customization- Opt for features like banner, social sharing options, pop-ups, a background, custom posts, and more that match the aesthetics of your brand.
Moderation- You have complete control over what you want to show & what you want to restrict to your target audience. This feature helps in displaying the content of the utmost quality.
Insightful Analytics- Get insights into your audience behaviors, sentiments, etc. through web analytics. It helps you monitor & evaluate the total impressions, click-through rate, users, sentiment analysis, and other details.
More- Also, you can add elements to the widget like on- hashtag highlighter, ticker, filters, custom CSS, etc to make your feeds look more attractive & engaging.
PART 2. Embed Google Reviews Widget On Website
Here are the remaining steps that you need to follow!
7. At the lower-left corner of the widget editor page, click on the "Publish" button.
8. A pop showcasing various website building platforms like HTML, WordPress, Wix, Squarespace, Weebly, etc. will appear on the screen. Choose any platform of your choice that suits your business requirements.
9. Now according to the section of the webpage, adjust the height & width of your Google Reviews feed.
10. Then click on the "Get Code" button and copy it on the clipboard.
11. Paste the code in the backend of your website where you want to see your Google Reviews.
12. Lastly, end the process by clicking on 'Apply' changes.
Kudos! You have successfully embedded Google reviews on the website. In case you want to do the same for other website platforms, then you can do it easily.
Embed Google Reviews on the Website
Collect, moderate, and embed Google reviews on website
How Embedding Google Reviews on Website Helps Your Business
1. Build Brand Trust & Credibility
No business can survive in the long run if it doesn't have the trust of potential customers. And as reviews are shared by real-customers are considered authentic content as it's based on real experiences, therefore the new customers also trust Google Reviews.
Hence, embedding Google Reviews on your website automatically helps you gain the trust of your customers and your brand credibility.
2. Boost Brand Reach & Awareness
To get maximum traffic on your website and business, you need to boost your brand awareness and reach a wider audience with positive exposure & higher reach.
As Google reviews are shared by the users, they are correlated with networking, website traffic & user-engagement for your brand.
Read More : How to Embed LinkedIn Feeds on Website
3. Represent Brand Advocacy
Brand advocacy is the process when the existing customers take responsibility & credibility for your brand's products as well as services.
This fruitful benefit of embedding Google reviews on your website also helps in creating brand desirability, influence your customers' purchase decisions, and therefore conversions for the brand.
Read More : How to embed Facebook feed
4. Amplify Conversion Rate & Sales
Last but not least, all the aforementioned factors help you achieve a higher conversion rate and sales. Around 92% of the users read the trusted user-reviews before making online purchases.
And by embedding valuable & authentic Google reviews, you can drive conversions to your business and eventually boost sales.
Also Read : Embed Instagram Feed on Website
THE TAKEAWAY
Google reviews act as a perfect way to make your website more effective, informative, engaging for the site visitors. So when you embed Google reviews on any of the website building platforms, you get all the business benefits that are mentioned above to help it bloom. Without any doubt, you can take help from Tagembed to know the steps that are linked with the embedding process of reviews on your site.
Free Social Media Aggregator
Embed social feed from Facebook, YouTube, Instagram, Twitter on your website, like a PRO
No Credit Card Required