How To Embed News Feed On Website – Complete Guide
2023-01-10==================================2023-01-10========================January 10, 2023
The world is moving fast; everywhere, every time, there is something happening that makes the headlines. So, whether it's socioeconomic politics, sports, or entertainment, people just want to get the knack for it. While it could be time-consuming and difficult to gather such a large chunk of news from such varied sources, and hence we have RSS for the rescue. RSS might be one of the oldest technology on the internet, but it still holds its relevance, as it creates a dashboard that allows all the desired content in one place.
While RSS is helping individuals to gather all the relevant information in one place, it is even helping brands to make their online presence more notable and engaging. Brands are now actively using News RSS feed for their website, to have that element that holds visitors long on their respective websites.
Whether it is news from CNN news, politics from Fox news, or international news from BBC, brands are keeping it all.
By adding news on the website, brands can hold visitors on their website and spark an interest in their minds. Also, it makes the website more informative and engaging, helping brands create an everlasting impression in front of their consumers.
Adding News RSS feed on website can be tiring; hence we present to you the most manageable way to embed RSS feed news on website. With the help of Tagembed, you can effortlessly collect and display RSS feed for news on your website. The tool does not require any coding knowledge or experience, and you can use it with ease.
Embed News Feed On Website
Boost Engagagement, Traffic & Conversion By Embedding News Feed On Your Website
Try for free
Steps to Exhibit News Feed On Website Using Tagembed
Tagembed is a well-known social media aggregator tool that helps users collect social media feeds from 20+ platforms, including RSS feeds. Moreover, the tool enables them to curate and customize the collected content before displaying it beautifully on the website. Alongside making the embedding process simple and manageable, the tool also has some additional features that add more functionality to the usage.
Some of the notable and useful features include the customization feature that allows users to personalize their widgets as per their needs. That means they have the freedom to change the font size and style, widget background, and more. Also, you have the moderation feature that allows you to remove irrelevant and unwanted content from your feed. You also have useful features like custom CSS, CTA, analytics, and more. And all that at pocket-friendly prices.
So, to embed news RSS feed on website, firstly, you need to collect the RSS feed URL for the news channel you want to display; for you, we have filtered our list of top-rated and trusted news agencies that you can use for this purpose.
Top News Channels To Aggregate the News RSS Feed
1. Fox News – If you are looking to display breaking and latest with in-detail coverage, you can add Fox news feed on your website. To get their RSS feed on website you just need to copy this code – https://www.foxnews.com/story/foxnews-com-rss-feeds.
2. Crypto News – Cryptocurrency is the talk of the town; people are highly interested in this topic. They are looking to invest, and would love to read more about it. RSS feed link for crypto news is – https://crypto.news/news/blockchain/feed/
3. Sky News – The British news giant has a great reputation in the market and is one of the most trusted news sources. RSS feed link for this source is – https://news.sky.com/info/rss
4. CNN News – One of the oldest and most depended news source that captures good attention and has a massive following. To get a news feed of CNN news, copy this link – https://edition.cnn.com/services/rss/
5. US News – U.S. News & World Report is an American media company that publishes news, consumer advice, rankings, and analysis. To get RSS news feed, copy this link – https://www.usnews.com/info/features/rss-feeds
6. News Rochester – It is one of the best stations in Rochester, with great in-depth coverage of the latest news, and for that, copy this link – https://www.rochesterfirst.com/feed/
7. Abc News – To display the news from all around the world using Abc news, copy this RSS link https://abcnews.go.com/abcnews/topstories
Step 1: Aggregate News RSS Feeds Using Tagembed
1. Sign up for Tagembed for free, and if you are a current user, then login using your Tagembed credentials.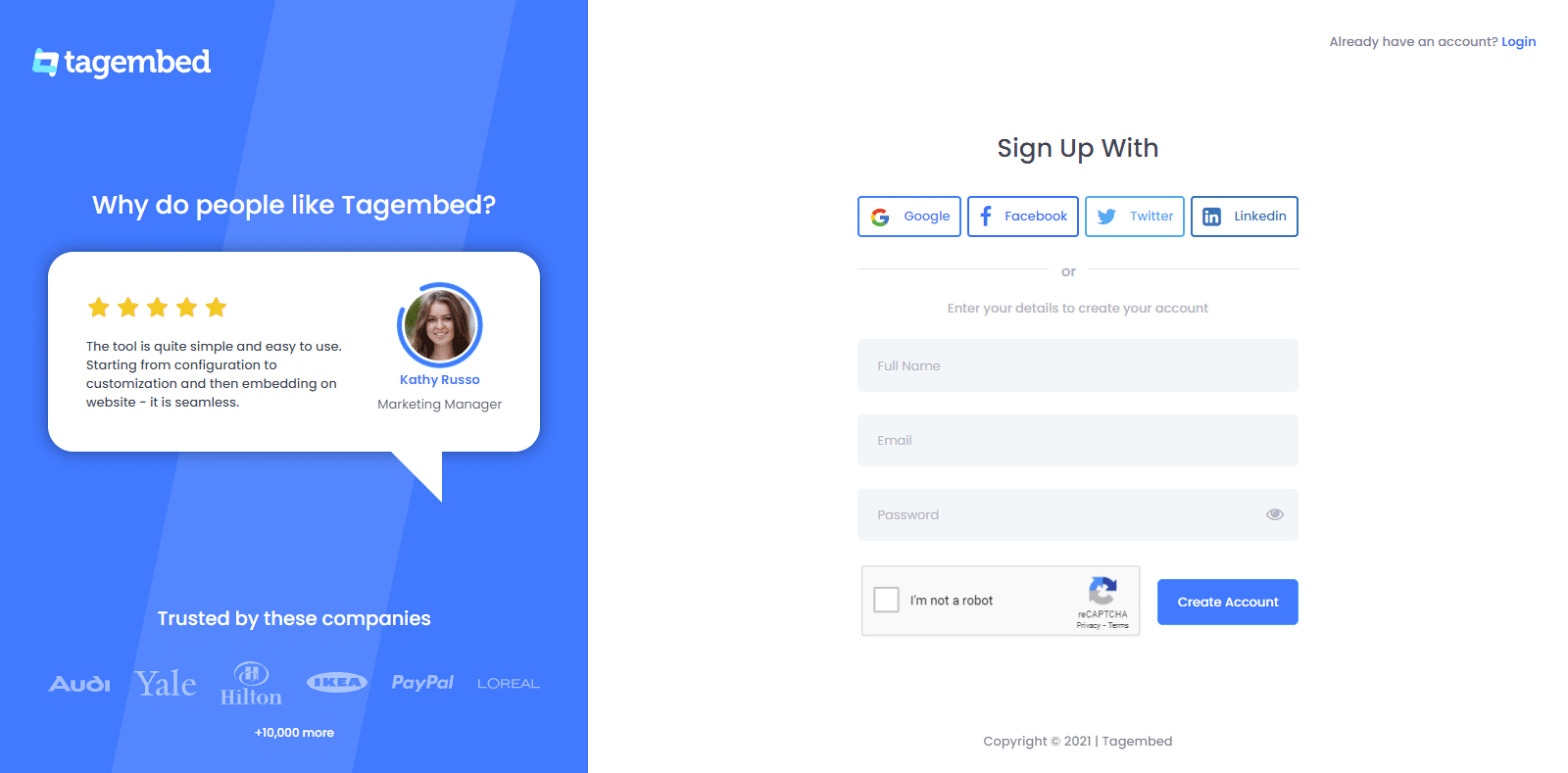 2. You will redirect to the Tagembed dashboard. For new users, the widget will be ready, and you will be able to see on your screen. Click on Open button to continue.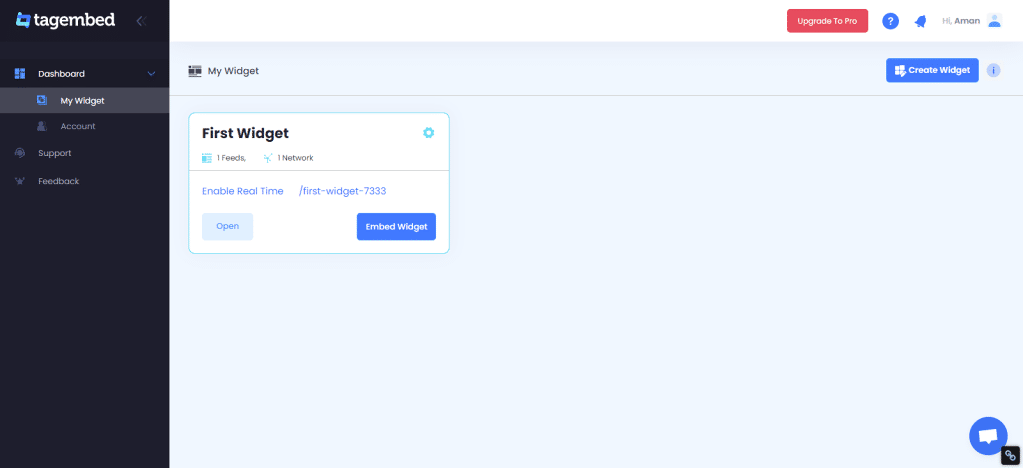 3. Now, you will see 20+ platforms as option for your source. Here, click "RSS" to select it as your feed source.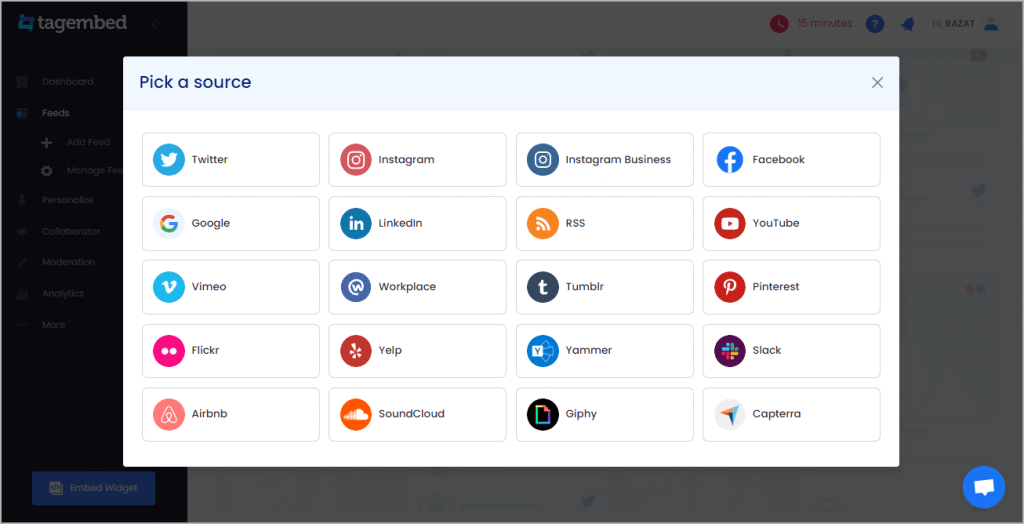 4. Paste the copied News RSS feed URL in the box. Provide desired "Display Name" in the input bar. And click on the Create Feed button, and within no time all the latest posts will be displayed on your screen.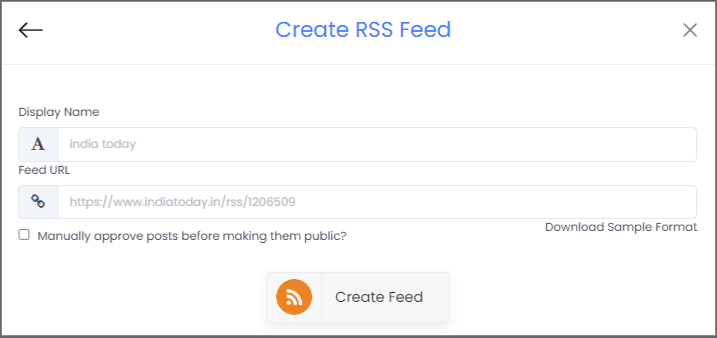 Step 2: Generate RSS Feed Embed Code
1. Now, it's time to begging the embedding process. Click on the Embed Widget button located at the bottom-left of your screen.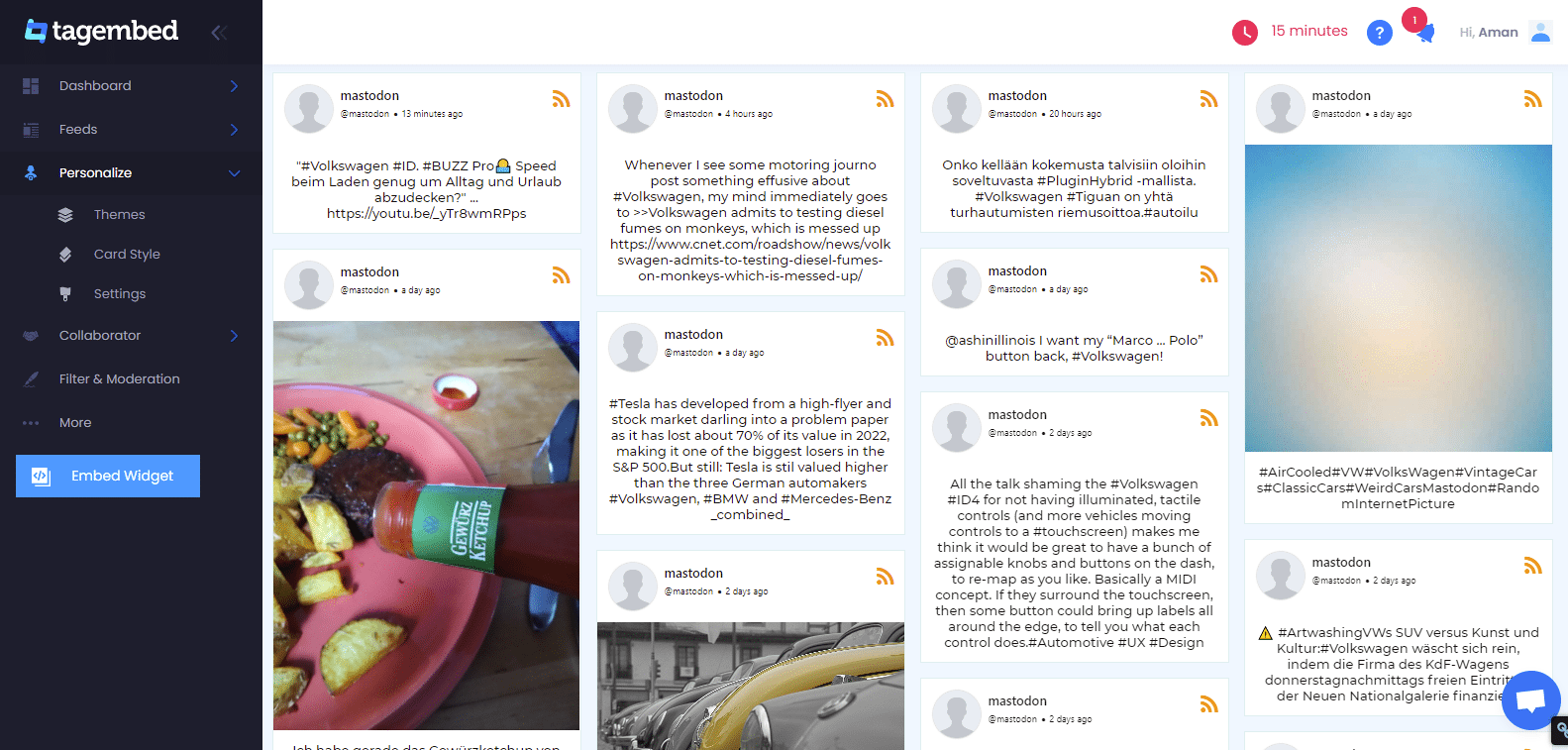 2. A new window will appear on your screen with various website CMS options. Select the one that your website is built with.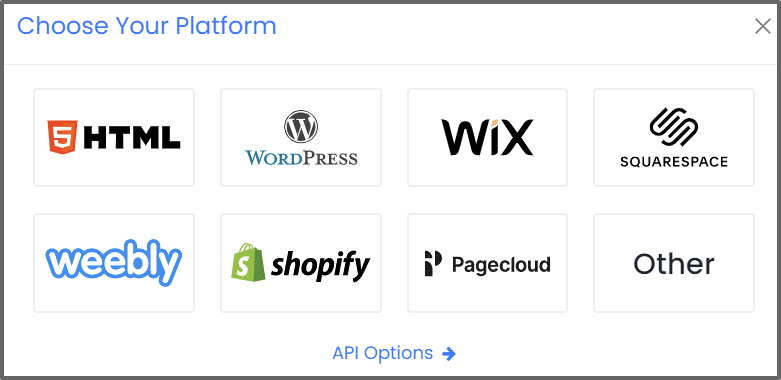 3. Adjust the height & width of the RSS feed widget as per your necessity and after making desired modification, copy the provided embedding code on your clipboard.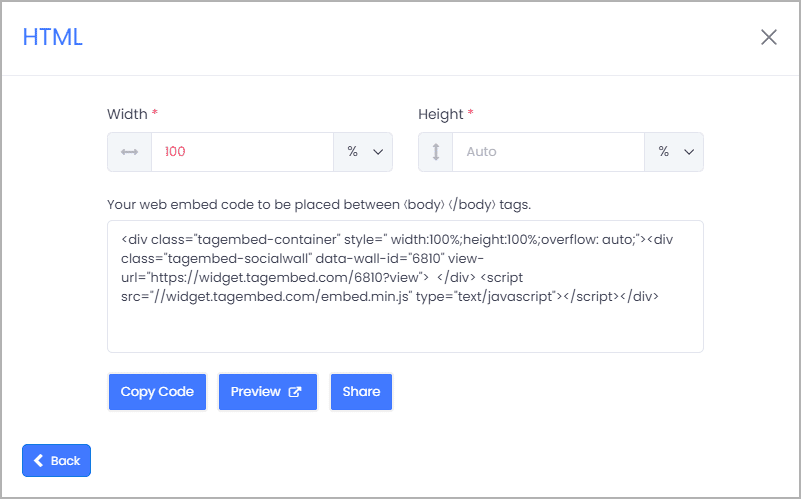 4. Finally, paste it onto the backend of your website.
Embed News Feed On Website
Boost Engagagement, Traffic & Conversion By Embedding News Feed On Your Website
Try for free
Step 3: Embed Google News RSS Feed On Websites
There are different CMS platforms, each having their own process. Steps for them are mentioned below.
1. How to Display RSS Feed in HTML Website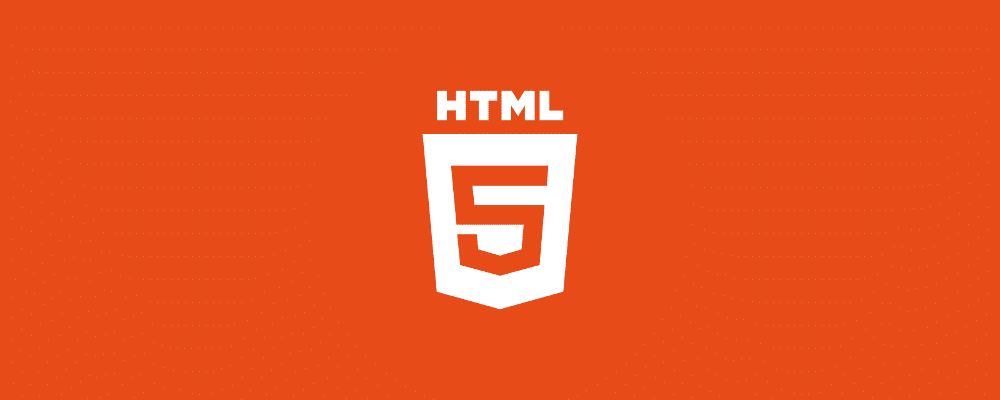 2. How to Embed RSS Feed on WordPress Website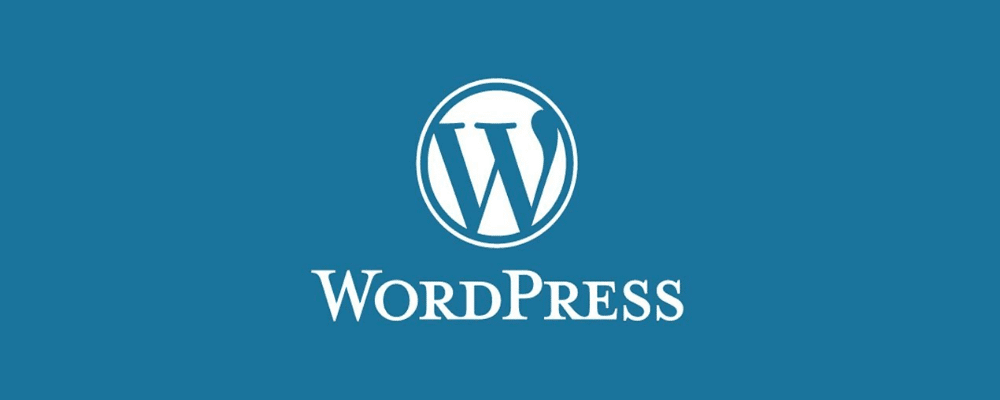 3. Steps to Add RSS Posts to Shopify Website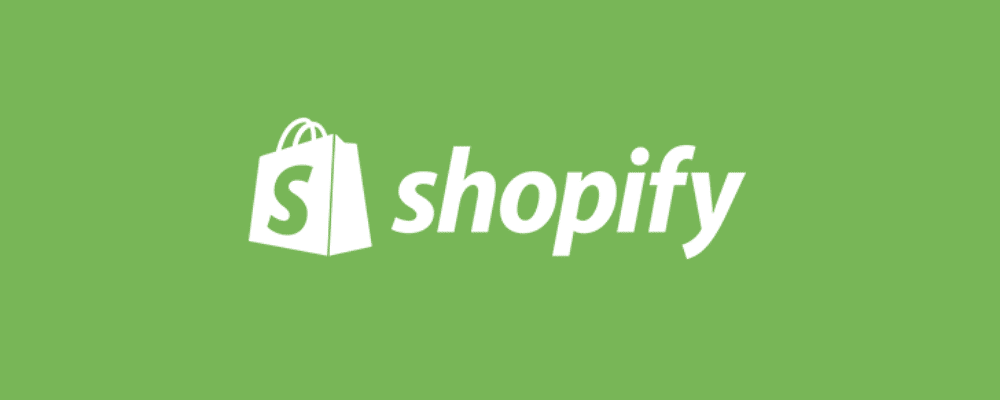 4. How to Add RSS Feed into Wix Website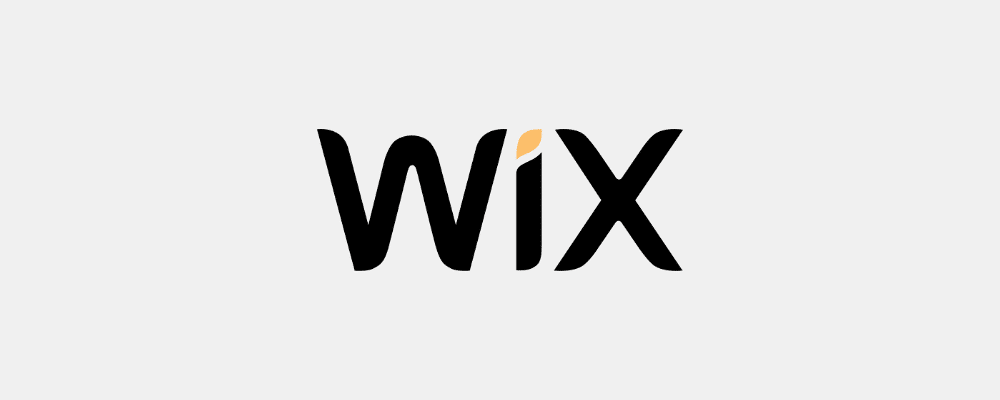 5. How to Integrate RSS Feed on Weebly Website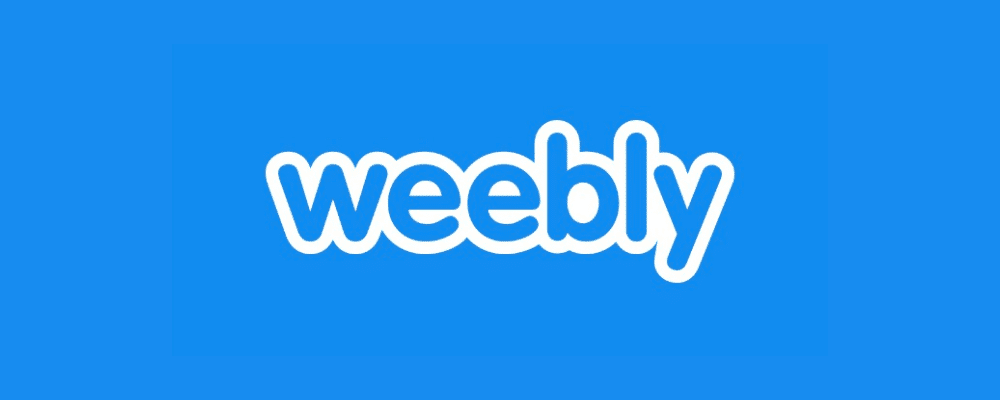 6. How to Embed RSS Feed on Squarespace Website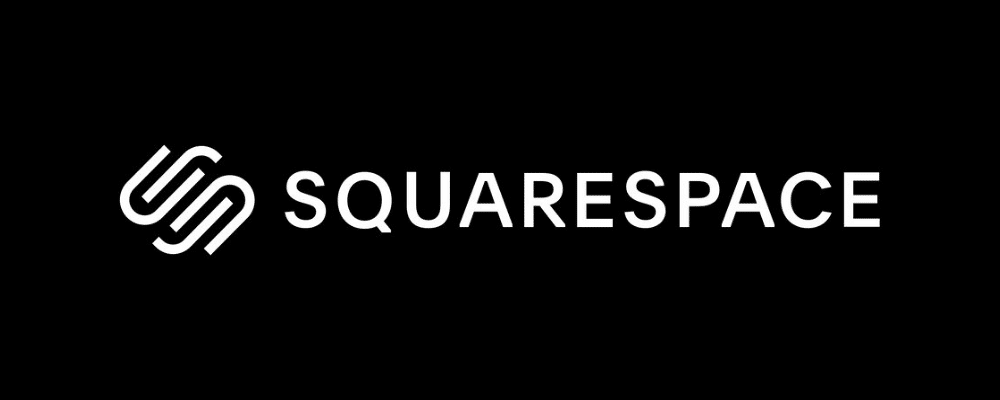 Finally, save the changes by clicking on the Apply button.
Embed News Feed On Website
Boost Engagagement, Traffic & Conversion By Embedding News Feed On Your Website
Try for free
And that is it, few simple steps and your website will be now showcasing Google News. doesn't it sound amazing? With this strategy you can now enjoy these benefits.
Benefits Of Adding RSS News Feed On Website
Embedding RSS news feed on website can help you in the long term and have various benefits associated with it. We have listed some of the handpicked benefits that can help you in making the decision.
1. Makes your Website More Informative
Information is the key that has the potential to hold your viewers for a long and also help in developing a good name. With RSS news feed on website, you can enjoy the benefit of having your site as one of the sources for getting information and knowledge, giving your site an edge over your competitors.
2. Reduces Bounce Rate
As visitors will be viewing the content on your site, it is more likely they will stay on your website for a long time, which might help you reduce your bounce rate. And all this eventually assists you in getting a better search engine ranking.
3. Makes the Website More Lively
RSS news feed widget consists of the feature of auto-update, which means the feeds provide the latest content automatically. There is no need to refresh the feed, hence keeping your website up to date and making your website more lively.
The Parting Note
There you have it, the steps mentioned above are one of the simplest ways to embed RSS news feed on website. Adding a news feed can help you to improve the overall performance and charm of your site, helping in getting brand recognition. So what are you waiting for? Follow the steps and upgrade your website with latest information.
Free Social Media Aggregator
Embed social feed from Facebook, YouTube, Instagram, Twitter on your website, like a PRO
No Credit Card Required
Free Social Media Aggregator
Embed social feed from Facebook, YouTube, Instagram, Twitter on your website, like a PRO
No Credit Card Required