How to Embed Google News RSS Feed on Website
Who doesn't want to stay updated with the latest news and happenings around the world, right? How about showcasing them on your website? It will surely make your website more engaging and informative and can eventually help you establish your online presence.
With Tagembed you now easily achieve these goals by choosing to embed Google News RSS feed on website. It is as easy as it gets and has the potential to produce some incredible results for your website. 
Google has been our one-stop destination for various queries and searches for a long time. It introduced the official version of Google's News application in January 2006.
Google News from Google is a news aggregator service. It exhibits a continuous flow of links to articles, blogs, news, and more in an organized manner, retracted from thousands of publishers and magazines.
With the help of Tagembed, you can effortlessly aggregate Google news RSS feed and showcase the same on your website, adding an engagement and informative element to your website.
Embed Google News RSS Feeds On Website
Collect, Moderate, and Add Google News RSS Feed on Website
Try for free
Steps to Display Google News RSS Feed On Website
Tagembed is one of the most popular social media aggregators that helps users collect social media feeds from 20+ platforms. Enables them to curate and customize the content before displaying them beautifully on the website. Moreover, the tool provides some additional useful feature that makes this an ideal marketing tool.
The feature includes a customization feature that allows users to personalize their widget as per their need, a moderation feature providing the authority to remove unwanted and irrelevant content from the website, custom CSS, custom CTA, analytics, and more. And all that at pocket-friendly prices.
So, to embed Google news RSS feed on website, firstly, you need to collect the RSS feed URL for the Google news. You can get that by adding "RSS/" after news.google.com for example "https://news.google.com/rss/topics/CAAqKggKIiRDQkFTRlFvSUwyMHZNRGRqTVhZU0JXVnVMVWRDR2dKSlRpZ0FQAQ"
Step 1: Aggregate Google News RSS Feeds Using Tagembed
1. Sign up for Tagembed for free, and if you are a current user, then login using your Tagembed credentials.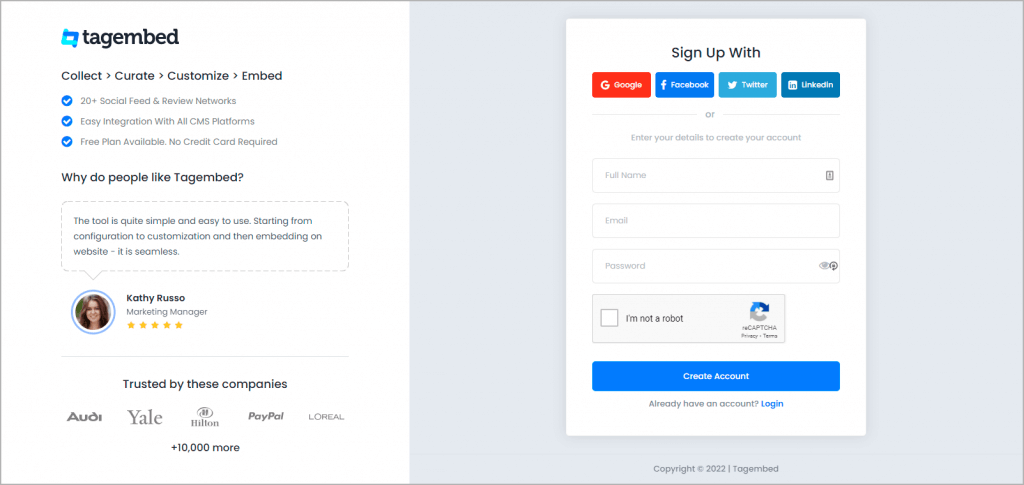 2. You will redirect to the Tagembed dashboard. For new users, the widget will be ready, and you will be able to see on your screen. Click on Open button to continue.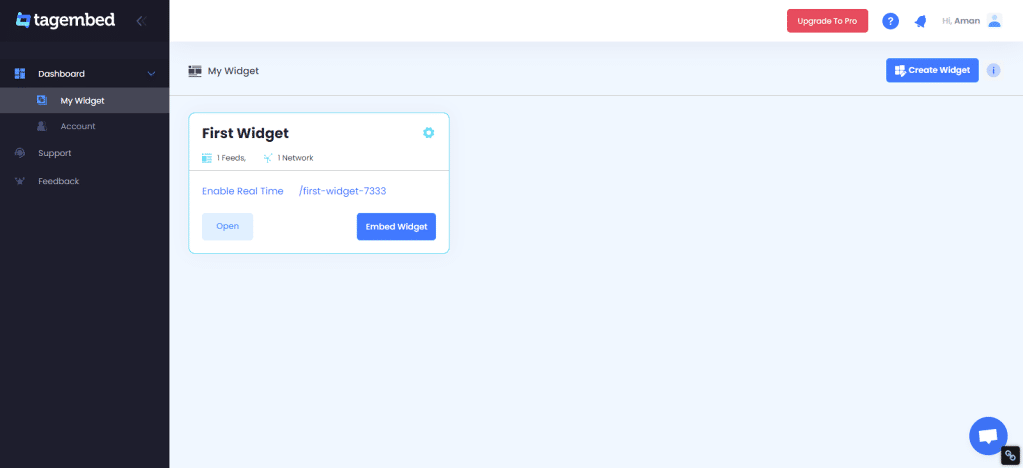 3. Now, you will see 20+ platforms as option for your source. Here, click "RSS" to select it as your feed source.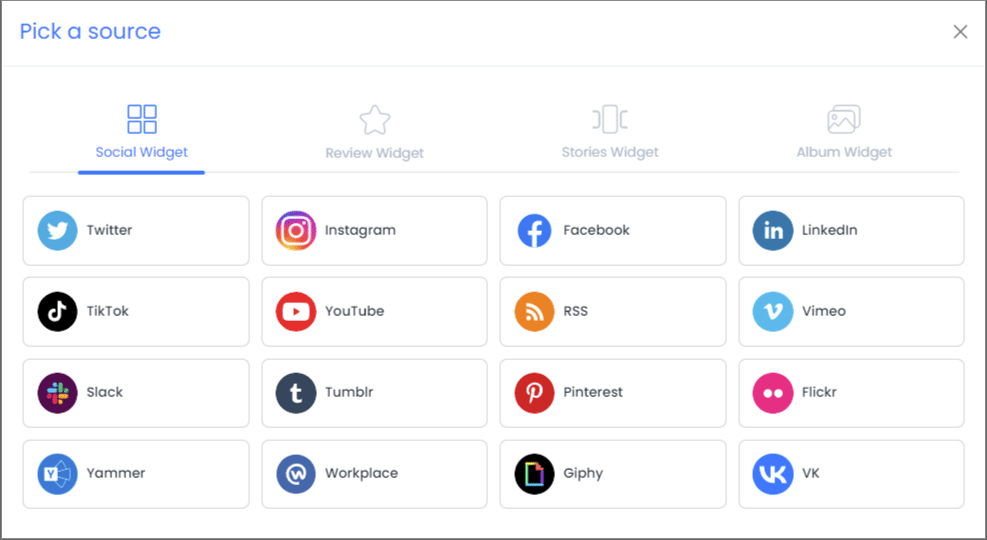 4. Paste the copied Google News RSS feed URL in the box. Provide desired "Display Name" in the input bar. And click on the Create Feed button, and within no time all the latest posts will be displayed on your screen.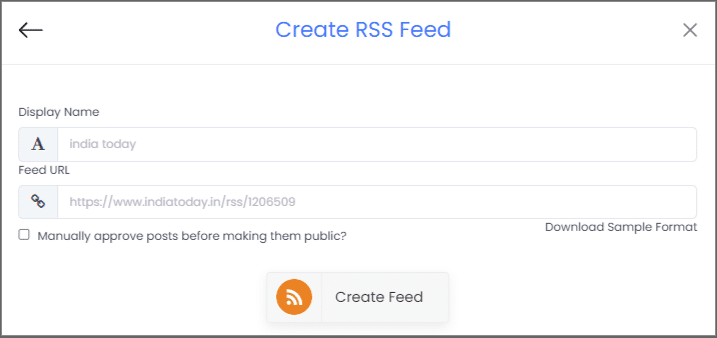 Additional Tip: You can use various features of Tagembed to enhance curated RSS feeds. Here. you can customization the widget to add charm to it. And even moderate the content as per your need. Moreover, Tagembed offers exclusive 10+ themes & layouts, styles, and dedicated customization options that help you to improve the overall look and feel of the website. Custom CSS, custom CTA and there are more,  explore these features and improve the performance and appeal of your Google News RSS widget
Step 2: Generate RSS Feed Embed Code
1. Now, it's time to begging the embedding process. Click on the Embed Widget button located at the bottom-left of your screen.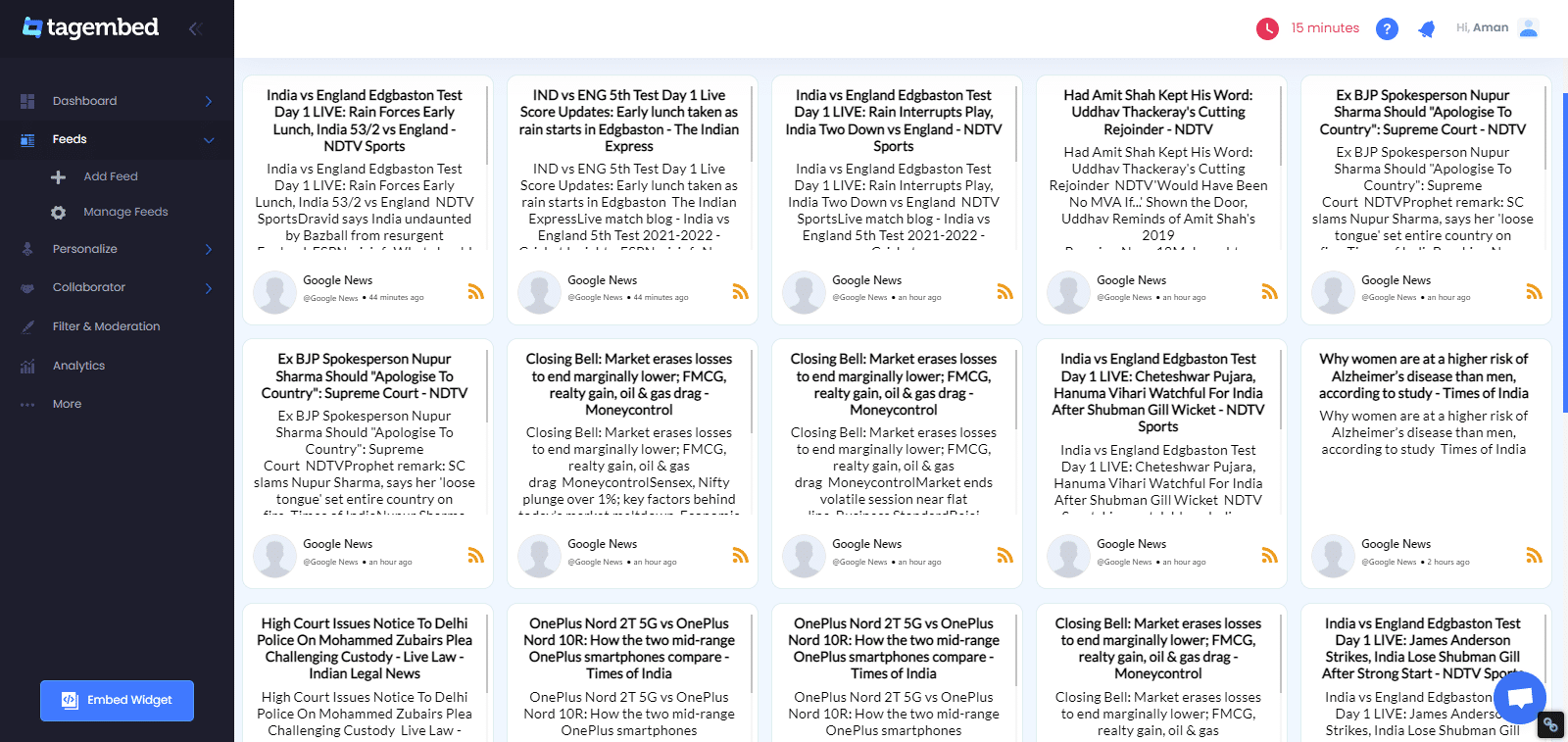 2. A new window will appear on your screen with various website CMS options. Select the one that your website is built with.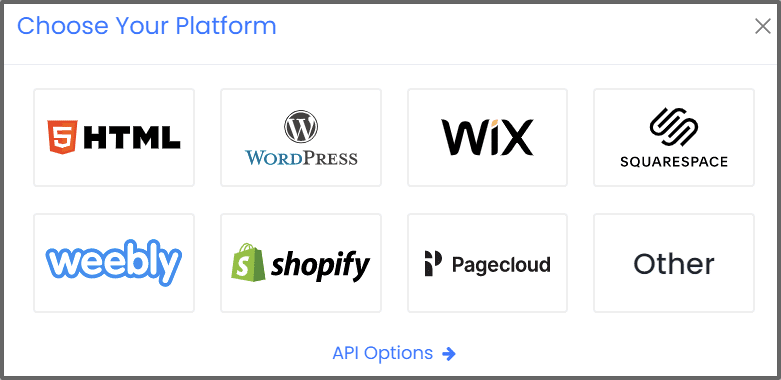 3. Adjust the height & width of the RSS feed widget as per your necessity and after making desired modification, copy the provided embedding code on your clipboard.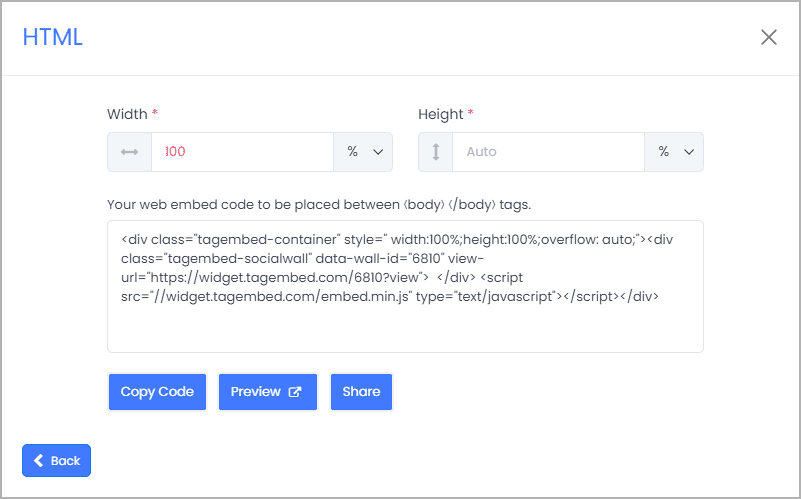 4. Finally, paste it onto the backend of your website.
Embed Google News RSS Feeds On Website
Collect, Moderate, and Add Google News RSS Feed on Website
Try for free
Step 3: Embed Google News RSS Feed On Websites
There are different CMS platforms, each having their own process. Steps for them are mentioned below.
1. How to Display RSS Feed in HTML Website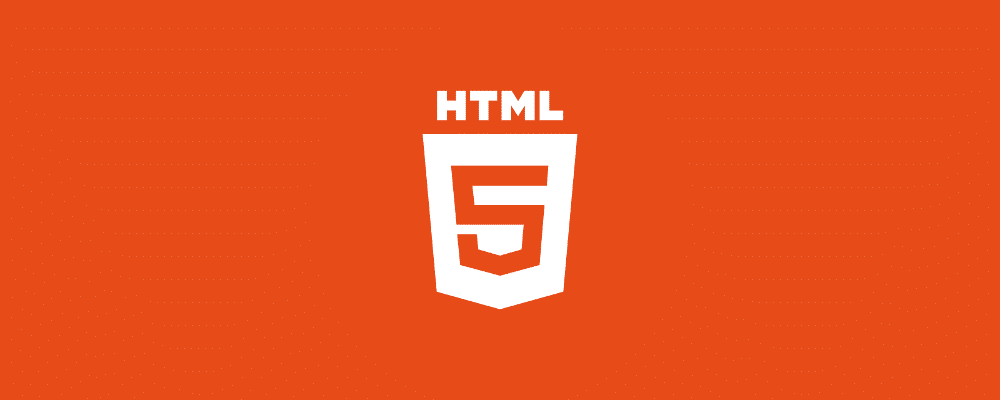 2. How to Embed RSS Feed on WordPress Website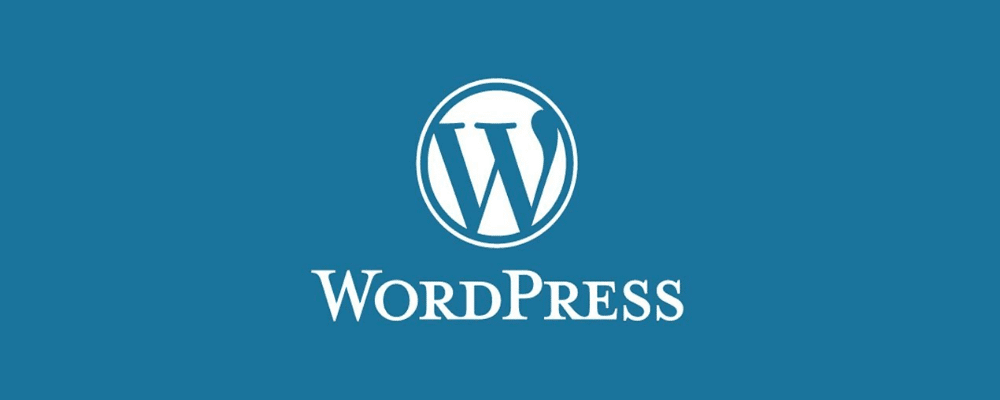 3. Steps to Add RSS Posts to Shopify Website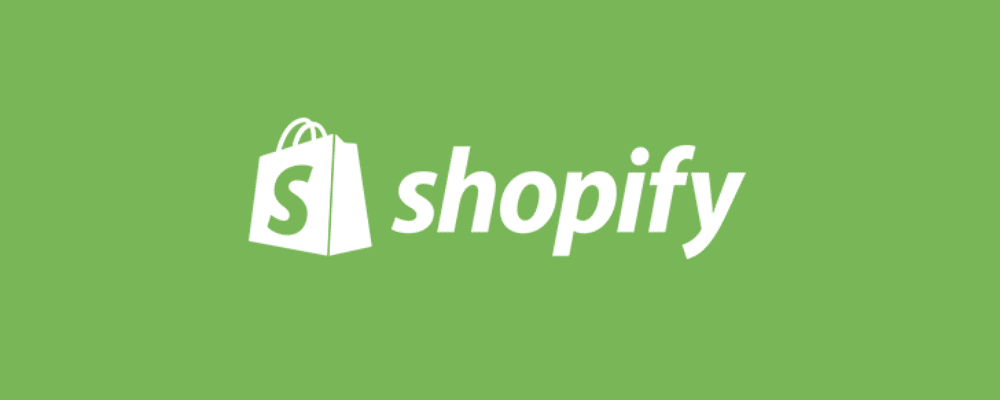 4. How to Add RSS Feed into Wix Website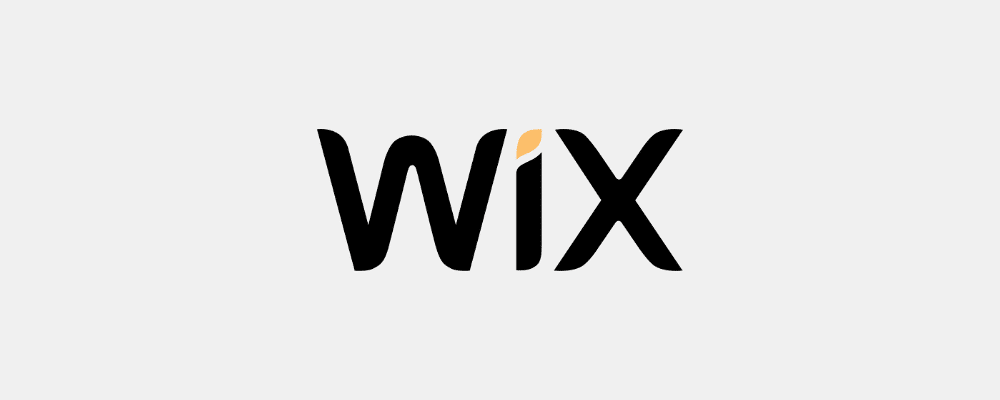 5. How to Integrate RSS Feed on Weebly Website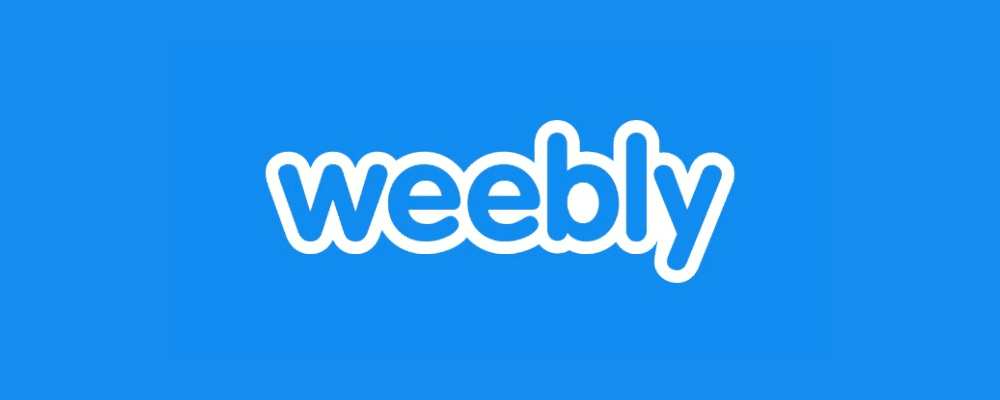 6. How to Embed RSS Feed on Squarespace Website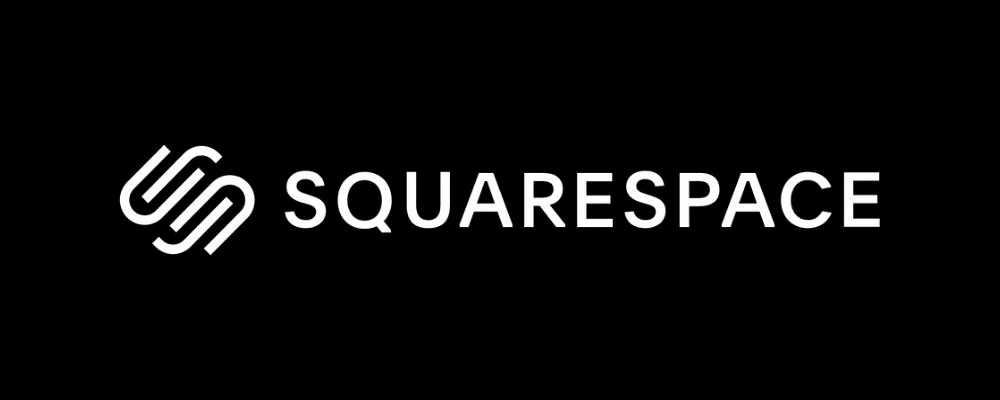 And that is it, few simple steps and your website will be now showcasing Google News. doesn't it sound amazing? With this strategy you can now enjoy these benefits.
Embed Google News RSS Feeds On Website
Collect, Moderate, and Add Google News RSS Feed on Website
Try for free
Benefits Of Embedding Google News RSS Feed On Website
Displaying Google News feeds on the website has numerous benefits. Here, are some handpicked benefits that might convince you to embed Google News widget on website.
#1 Enhance Visitors Engagement On the Website
One of the prime benefits of adding Google news to your website is that it helps in making your website more engaging.
In this digital world, your website is representative of your brand. So it is important to have an impressive representative so that people can remember it for a long and it eventually helps ignite interest in their minds.
Google News feeds not only help to improve the overall look and feel of the website, but also make it engaging. It eventually helps in having an impressive online presence.
#2 Makes website more informative
People thrive on information and news and look for a simpler way to gather all information without breaking a sweat. So, if you have news on your website, it will surely make your website informative and also help bring more website traffic.
#3 Reduces bounce rate
To create an impression on the website, your visitors must spend more time on the website. It helps in two major ways: first, it helps to spark interest in your brand, and second, it reduces the bounce rate.
A reduced bounce rate is a positive for a website and its online reputation. It also assists in improving the search engine ranking of the website, helping to build a brand reputation.
Conclusion
There you have it, now you know the simplest way to embed Google News RSS feed on website, and also the reason to do it. Tagembed currently is one of the most trusted social media aggregator platforms in the market and is known for providing some amazing results.
So what are you waiting for? Try Tagembed now, embed Google News RSS feed, and take your business to new heights.
Free Social Media Aggregator
Embed social feed from Facebook, YouTube, Instagram, Twitter on your website, like a PRO
No Credit Card Required
Free Social Media Aggregator
Embed social feed from Facebook, YouTube, Instagram, Twitter on your website, like a PRO
No Credit Card Required