YouTube Aggregator Guide: Revolutionizing The Video Marketing Strategy
2023-10-20==================================2023-10-20========================October 20, 2023
YouTube is, hands down, the powerhouse of content. Having more than 2.70 billion active users as of 2023, it can become over for businesses to navigate this overwhelming sea. This is where YouTube aggregators step in.
A YouTube aggregator is a tool that aids businesses in showcasing and streamlining the user experience by curating a centralized hub for the YouTube videos on the website in a customizable format.
Whether you are a seasoned content creator, or a business owner looking to expand the reach of your business, YouTube Aggregator is the way to go. So what can a YouTube aggregator do for you? Let us find out about it in this YouTube Aggregator guide.
What Is A YouTube Aggregator?
YouTube Aggregator is a tool that allows users to collect all the YouTube content and embed it on the website. Using an aggregator tool one can create a customizable format of the YouTube widget. On top of that, YouTube aggregators also help to embed YouTube channel, playlists, Shorts, etc.
Start Aggregating YouTube Content Today
Exploring Different Types of YouTube Aggregator Feeds for Your Website – YouTube Aggregator Guide
Since YouTube has evolved over the years, it has welcomed a lot of forms of video content on the platform, making it easily accessible.
Channel: This lets you showcase all the videos on the YouTube channel. You can also use the moderation panel to remove unwanted YouTube content from the widget.
Playlist: If you are a staunch content creator, or a brand collaborated with a lot of influencers, you can easily use YouTube playlist aggregation to showcase videos that address similar goals.
Shorts: Short-form content is supreme these days. Keeping that in mind, marketers can easily utilize the YouTube Shorts created for their brand and embed them on the website.
5 Reasons Why Your Business Needs a YouTube Aggregator
If you are in business and looking for video marketing techniques there is nothing better than cutting-edge YouTube Aggregator. The comprehensive YouTube aggregator guide defines a powerful tool designed to streamline content curation for brands. By effortlessly fetching and aggregating original, relevant content in a centralized hub, it revolutionizes how you engage with your audience. Take a look at the benefits of using a YouTube aggregator for your website.
1. Boosts The Engagement On Your Webpage
This is not a secret anymore that videos bring more engagement to any sort of marketing campaign. With a seamless YouTube video aggregation process that ensures your audience never misses out on captivating content, you can break the ice on your website.
By consistently providing valuable YouTube content on your website, you're more likely to engage your audience. They'll look forward to your website content updates and are more likely to interact with your brand. Using the tool you can also add CTA to your website's YouTube widget, making it more actionable.
2. Enhanced Visitor Retention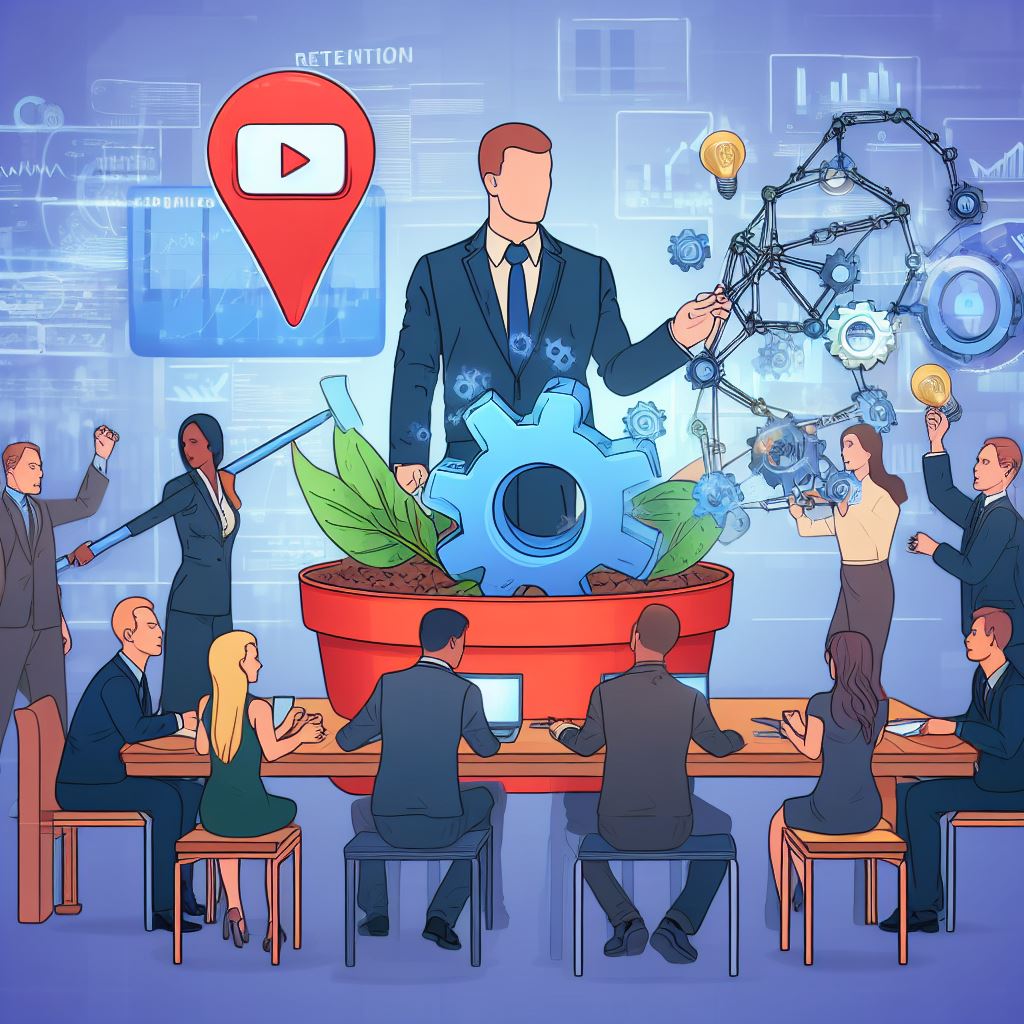 How long are you able to hold your visitors?
A lot of research has revealed that most of your visitors stay on your website for 15 seconds.
Exactly that amount of time you have to grab their attention and hold them for a longer time.
When you showcase YouTube videos on your website, you experience a high surge in time spent on your site as visitors immerse themselves in a curated stream of captivating videos. This increased engagement creates a more profound connection with your brand and its offerings. Remember that, visitor retention is the seed of customer loyalty. It is more than just another metric that you need to fulfill for your website.
3. Conversion Optimization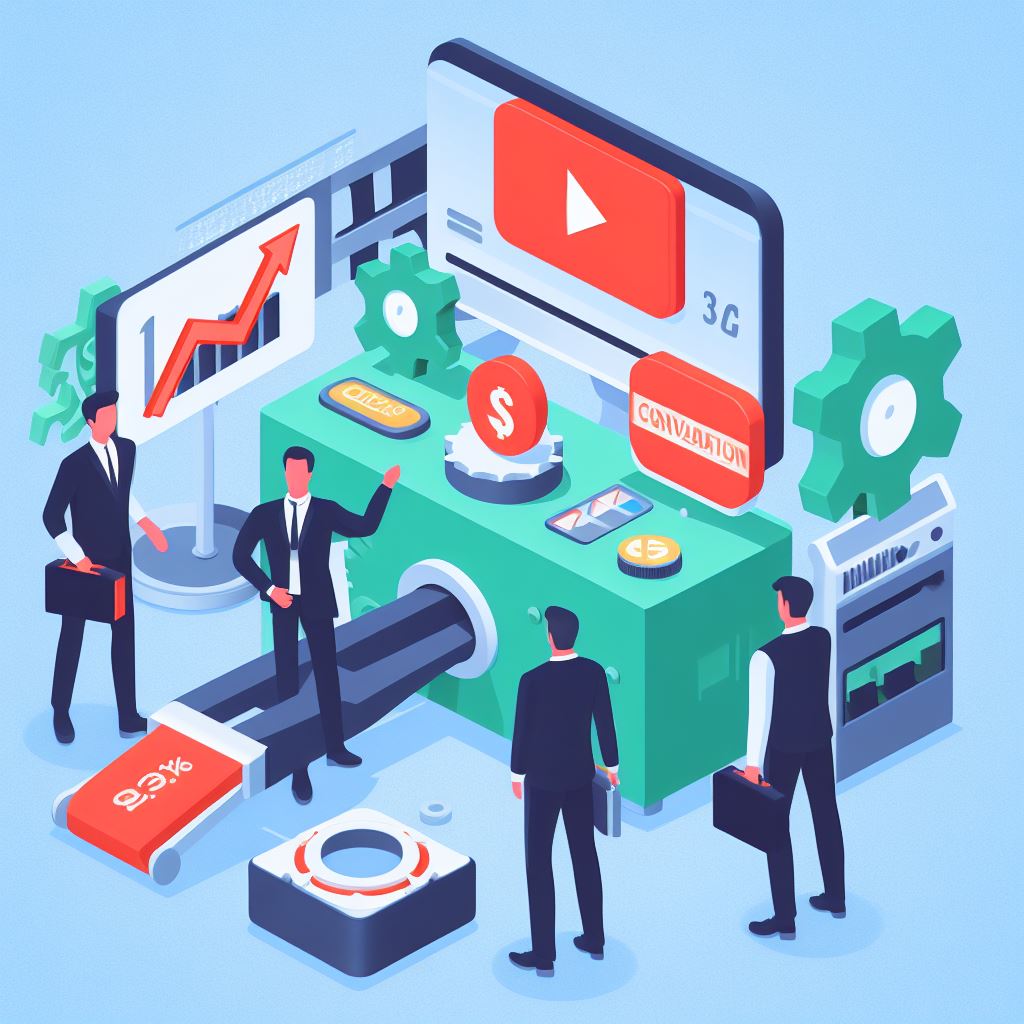 As a marketer or a business owner, a lot of them are focused on driving traffic to their website. But little do they know that heavy traffic does not translate to huge conversion rates.
Conversion rates are achieved with the help of content enhancements.
That is where you need embed YouTube videos on website.
You can easily drive conversions and boost sales with a curated YouTube content selection that resonates with your target audience. By presenting them with the most compelling YouTube videos, you're guiding them toward informed decisions and ultimately, conversion.
4. Content Sourcing and Time Saver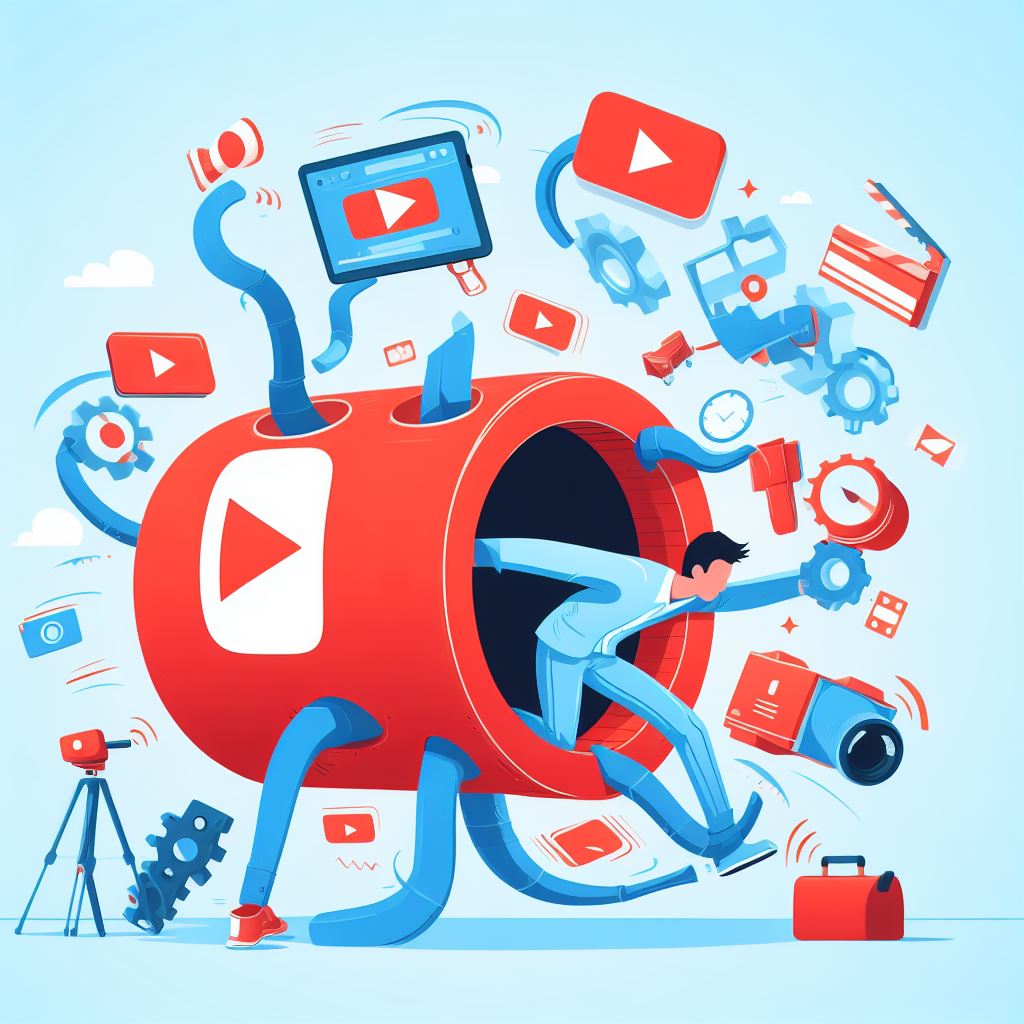 Creating original and relevant content consistently can be challenging for any business owner. An aggregator helps by sourcing content from various YouTube channels that are creating content for your brand, including your own, to ensure a steady flow of YouTube videos on the website.
And since this is all done with an automated process, It saves time in the process of finding and sharing YouTube content. This allows you to make time and focus on other aspects of your marketing strategy. Collect and embed videos that resonate with your brand voice and get the half job done without even having to lift a finger.
5. Boosting Trust With YouTube Videos On Website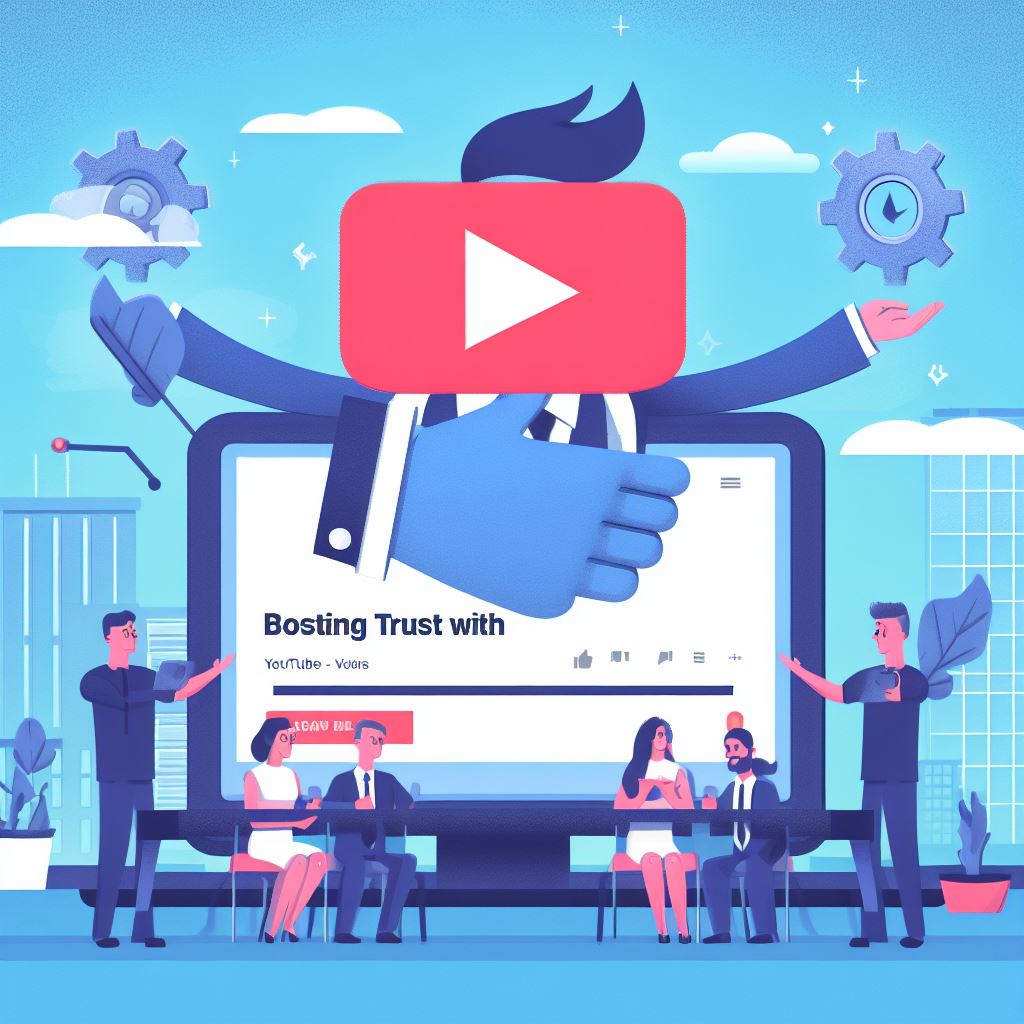 Video content is more intimate than any form of content on the internet. And that makes it one of the best ways to instill trust with your customers.
In fact, as per the recent study by Zabisco, 90% of information transmitted to the brain is visual, and visuals are processed 60,000 times faster in the brain than text.
Considering that, you can easily utilize the YouTube videos on your website to convey the brand message. Collect and embed videos that resonate with your brand voice and get the half job done without even having to lift a finger.
Go Ahead of the Competition – Try YouTube Aggregation Now
Collect, moderate, and Add YouTube videos on website
Try for free
Maximizing the Potential of YouTube Aggregators: Top Use Cases for Your Business
Since YouTube Video aggregator tools according to YouTube aggregator guide are handy to use and convenient for marketing, more and more business owners are interested in using them. Take a look at the use cases of the YouTube aggregator on the website.
A. Promoting Your Brand's YouTube Content on Your Website
An aggregator can help showcase your brand's YouTube content directly on your website. This can be done by embedding a YouTube widget or a dedicated section that displays your latest YouTube videos.
This integration helps to keep your website fresh and dynamic, providing visitors with engaging multimedia content. It also encourages them to spend more time on your site. YouTube widget brings a seamless experience for your website visitors without having to leave your website.
B. Building Brand Identity
Featuring YouTube content on your website reinforces your brand identity. It allows visitors to see your content in the context of your website's design and messaging, which can help solidify your brand image in their minds. Along with that, when you have YouTube videos playing on your website, it helps to create a more human experience for your visitors.
This cohesive presentation allows them to perceive your videos in the context of your brand's unique visual style and voice, reinforcing a consistent brand image in their minds.
Moreover, It also goes beyond static text and images, offering a dynamic and interactive dimension. All of this helps to foster a deeper connection between your audience and your brand. This personalized touch can leave a lasting impression and contribute to a stronger, more memorable brand presence.
C. Using YouTube Content from Influencers And Creators
This involves aggregating and displaying content from other YouTube channels or creators on your website. Curating content from other creators can offer several benefits. For example, diverse perspectives. By aggregating and displaying content from other YouTube creators or channels, you're bringing in different viewpoints and expertise to enrich the content available on your website. This can provide a well-rounded experience for your audience.
Besides that, it can also help you in networking. Curating content from other creators can open up opportunities for collaboration and networking within your industry or niche. It can lead to partnerships, guest appearances, and other mutually beneficial relationships.
A YouTube widget on website also helps you to fill the content gaps you might have because of lack of time. If there are areas where you lack expertise or content, curating from others can help fill those gaps. This ensures that your audience receives comprehensive and valuable information, even in areas where you may not be the primary expert.
The Parting Note
As we conclude our discussion in this YouTube aggregator guide about YouTube aggregators and their significance in curating YouTube content on websites, it's time for you to take the next step and integrate this tool into your marketing strategy. Begin by setting up a clear goal that you want to achieve, such as building your brand identity. You can do this by displaying YouTube videos that reflect your brand's voice and message in a professional manner with the help of this YouTube Aggregator guide. Always keep in mind that YouTube aggregators can be an effective tool for achieving your marketing objectives.
Free Social Media Aggregator
Embed social feed from Facebook, YouTube, Instagram, Twitter on your website, like a PRO
No Credit Card Required